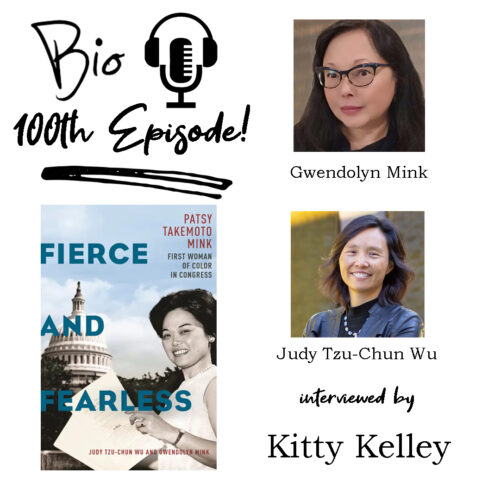 BIO is celebrating the 100th episode of the BIO Podcast!
The 100th episode features BIO member Kitty Kelley interviewing Gwendolyn Mink and Judy Tzu-Chun Wu about their biography, Fierce and Fearless: Patsy Takemoto Mink, First Woman of Color in Congress (NYU Press, 2022).
The BIO Podcast is managed by BIO Board member Sonja Williams.
Listen to the episode here or on Apple Podcasts, Google Podcasts Spotify, or Stitcher.
The complete podcast archive is also available here.