Each year, Biographers International Organization presents its highest honor to an individual for contributions to advancing the art and craft of biography. Each honoree is presented with a bronze plaque and a cash prize.
2023
Kitty Kelley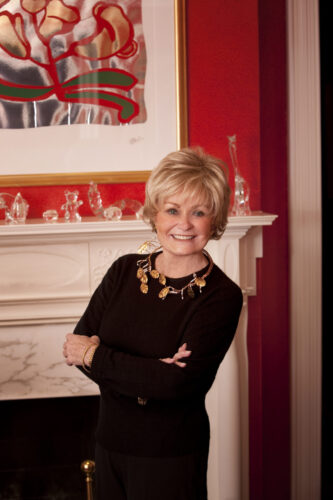 Kitty Kelley has won the 14th BIO Award, bestowed annually by the Biographers International Organization, to a distinguished colleague who has made major contributions to the advancement of the art and craft of biography. 
She is the author of seven biographical works: Oprah: A Biography (2010), The Family: The Real Story of the Bush Dynasty (2004), The Royals (1997), Nancy Reagan: The Unauthorized Biography (1991), His Way: The Unauthorized Biography of Frank Sinatra (1986), Elizabeth Taylor: The Last Star (1981), and Jackie Oh! (1978).  
Widely regarded as the foremost expert and author of unauthorized biography, Kelley has displayed courage and deftness in writing unvarnished accounts of some of the most powerful figures in politics, media, and popular culture. Of her art and craft, Kelley said, in American Scholar, "I do not relish living in a world where information is authorized, sanitized, and homogenized. I read banned books, I applaud whistleblowers, and I reject any suppression by church or state. To me, the unauthorized biography, which requires a combination of scholarly research and investigative reporting, is best directed at those figures still alive and able to defend themselves, who exercise power over our lives. . . . I firmly believe that unauthorized biography can be a public service and a boon to history." 
Among other awards, Kelley was the recipient of: the 2005 PEN Oakland/Gary Webb Anti-Censorship Award; the 2014 Founders' Award for Career Achievement, given by the American Society of Journalists and Authors; and, in 2016, a Lifetime Achievement Award, given by The Washington Independent Review of Books. Her impressive list of lectures and presentations includes: leading a winning debate team in 1993, at the University of Oxford, under the premise "This House Believes That Men Are Still More Equal Than Women;" and, in 1998, a lecture at the Harvard Kennedy School for Government on the subject "Public Figures: Are Their Private Lives Fair Game for the Press?" In addition, Kelley was named by Vanity Fair to its Hall of Fame as part of the "Media Decade" and she has been a New York Times bestseller multiple times.  
For over 30 years, Kelley has been a full-time freelance writer. In addition to the American Scholar, her writing has appeared in The Washington Post, The Wall Street Journal, The New York Times, Newsweek, Ladies' Home Journal, The Chicago Tribune, The Washington Times, The New Republic, and McCall's. She is also a frequent contributor to The Washington Independent Review of Books.  
2022
Megan Marshall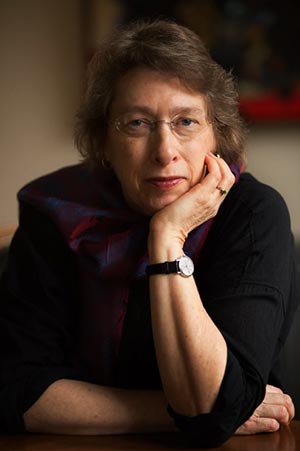 Megan Marshall is the author of three biographical works: The Peabody Sisters: Three Women Who Ignited American Romanticism (Houghton Mifflin, 2005), winner of the Francis Parkman Prize, Mark Lynton History Prize, and Massachusetts Book Award in Nonfiction, as well as a finalist for the Pulitzer Prize in Biography; Margaret Fuller: A New American Life (Houghton Mifflin Harcourt, 2013), winner of the Pulitzer Prize in Biography and Massachusetts Book Award in Nonfiction; and Elizabeth Bishop: A Miracle for Breakfast (Houghton Mifflin Harcourt, 2017), a finalist for the Christian Gauss Prize in Literary Criticism of the Phi Beta Kappa Society.
She is also the first Charles Wesley Emerson College Professor at Emerson College in Boston, where she teaches narrative nonfiction, life writing, and the art of archival research in the MFA Creative Writing Program. Marshall is a passionate advocate for the genre of biography as well as a practitioner, and a founder of the New England Biography Series at the Massachusetts Historical Society, which has presented several public programs each year for over a decade on topics related to biographical research and writing. Her essays and reviews have appeared in numerous publications, including The New Yorker, Atlantic, London Review of Books, New York Times Book Review, and Literary Hub. In support of her research and writing, Marshall has received fellowships from the National Endowment for the Humanities, John Simon Guggenheim Foundation, Radcliffe Institute for Advanced Study at Harvard University, Dorothy and Lewis B. Cullman Center for Scholars and Writers of the New York Public Library, Bogliasco Foundation Study Center in Italy, and T. S. Eliot House in Gloucester, Massachusetts, as well as a visiting professorship at Kyoto University. She has lectured widely on her work and appeared in documentary films on Fuller, Thoreau, and Poe.
2021
David Levering Lewis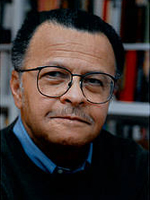 David Levering Lewis is the Julius Silver University Professor and Professor of History at New York University. He is the first author to have won two Pulitzer Prizes for Biography for his successive volumes on W. E. B. Du Bois: W. E. B. Du Bois: Biography Of A Race, 1868–1919 and W. E. B. Du Bois: The Fight for Equality and The American Century, 1919–1963.
Lewis also won the Bancroft Prize, the Francis Parkman Prize, and the Anisfield-Wolf Book Award for his two-volume biography of Du Bois, 15 years in the research and writing, and hailed by critics as "definitive" and "magisterial." Kirkus wrote: "Du Bois has finally found a Boswell worthy of his achievements as an African-American reformer who fought for human rights in the US and the wider world."
A spectacular scholar who has written eight books and edited two, Lewis was educated at Fisk and Columbia Universities, and received his Ph.D. from the London School of Economics and Political Science. He has taught at Morgan State University, the University of Notre Dame, and the University of the District of Columbia. He was professor of history at the University of California at San Diego from 1980–1984 and, in 1985, he joined Rutgers University as the Martin Luther King, Jr. Professor of History. He served as "distinguished visiting professor" in the history department of Harvard in 2001 and, in 2003, he was appointed to his current position at NYU.
Throughout his career Lewis has received prestigious fellowships from the John Simon Guggenheim Foundation, Woodrow Wilson International Center for Scholars, the Center for Advanced Study in the Behavioral Sciences, the National Humanities Center, the American Philosophical Society, and the John D. and Catherine T. MacArthur Foundation. He has served as a trustee of the National Humanities Center; the commissioner of the National Portrait Gallery; a former senator of Phi Beta Kappa; and former president of the Society of American Historians. He currently serves on the board of the NAACP's The Crisis magazine.
2020
Hermione Lee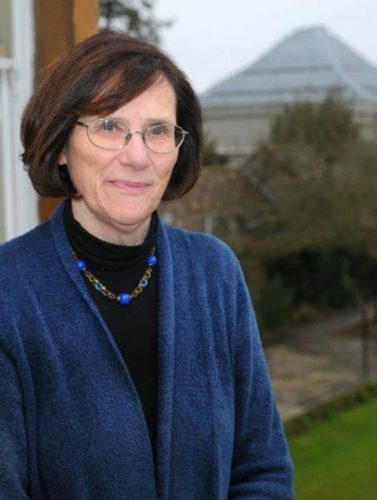 One of the leading literary scholars and critics of our time, Dame Hermione Lee is best known for her Virginia Woolf (1996), widely considered the definitive biography of that author. The book won the British Academy's Rose Mary Crawshay Prize.
Comfortable with literature from both sides of the Atlantic, Lee has written biographies of two American novelists, Edith Wharton and Willa Cather, and also a critical study of Philip Roth. In addition, she has written a biography of the Anglo-Irish novelist Elizabeth Bowen and, most recently, of the British novelist, poet, essayist, and biographer Penelope Fitzgerald. Penelope Fitzgerald: A Life was the winner of the 2013 James Tait Black Prize and BIO's 2015 Plutarch Award.
Lee has written extensively on the art and craft of what she calls "life-writing," most notably in her books Virginia Woolf's Nose: Essays on Biography (2005) and Biography: A Very Short Introduction (2009). She is a fine critical reviewer and judge of biographies, and her reviews have appeared regularly in The Guardian and The New York Review of Books, among many other publications. She was chair of the judges for the Man Booker Prize for fiction in 2006 and has judged many other literary prizes throughout her career. In her work as a scholar of literature, she has edited and introduced numerous editions and anthologies of works by major English and American writers, including Rudyard Kipling, Anthony Trollope, Virginia Woolf, Stevie Smith, Elizabeth Bowen, Willa Cather, Eudora Welty, and Penelope Fitzgerald.
Hermione Lee has worked hard to raise the academic perception of biography. As president of Wolfson College, Oxford, she founded the Oxford Centre for Life-Writing, in 2011. Nearly 10 years later, the Centre has become a busy hub of activities relating to many kinds of life-writing and interdisciplinary inquiry. Through its sponsorship of talks, lectures, performances, panel discussions, conferences, seminars, and workshops the Centre has helped raise public awareness about various forms of life-writing. It also fosters biographical research through postdoctoral research fellowships, postgraduate scholarships, visiting scholarships, and visiting doctoral studentships.
Lee's honors are almost too many to list. She is a Fellow of the British Academy and of the Royal Society of Literature, and a Foreign Honorary Member of the American Academy of Arts and Sciences. She was appointed Commander of the Order of the British Empire (CBE) in 2003 for services to literature, and in 2013 was appointed Dame Commander of the Order of the British Empire (DBE), also for services to literary scholarship.
2019
James McGrath Morris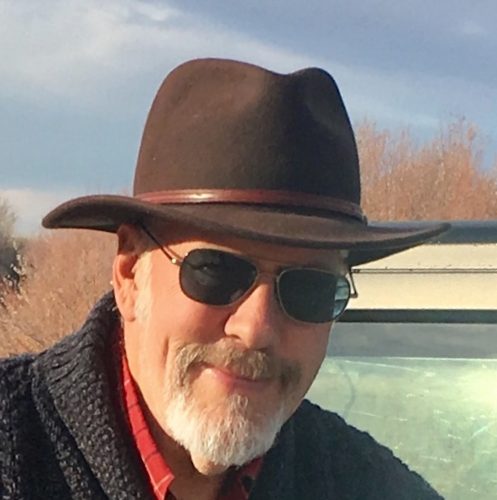 BIO co-founder James McGrath Morris, a writer, a teacher, and a mentor to other biographers, is the winner of the 10th annual BIO Award. BIO bestows this honor on a colleague who has made a major contribution to the advancement of the art and craft of biography. Previous award winners are Jean Strouse, Robert Caro, Arnold Rampersad, Ron Chernow, Stacy Schiff, Taylor Branch, Claire Tomalin, Candice Millard, and Richard Holmes. Morris will receive the honor on May 18, at the 2019 BIO Conference at the Graduate City University of New York, where he will deliver the keynote address.
Morris told The Biographer's Craft that he first fell in love with biography as a child reading newspaper obituaries. In fact, he said, his steady diet of them became an important part of his education in history. In 2005, after a career as a journalist, editor, book publisher, and school teacher, Morris began writing books full time.
Among his works are Jailhouse Journalism: The Fourth Estate Behind Bars; The Rose Man of Sing Sing: A True Tale of Life, Murder, and Redemption in the Age of Yellow Journalism; Pulitzer: A Life in Politics, Print, and Power;Eye on the Struggle: Ethel Payne, The First Lady of the Black Press (awarded the 2015 Benjamin Hooks National Book Prize for the best work in civil rights history); and The Ambulance Drivers: Hemingway, Dos Passos, and a Friendship Made and Lost in War. He is also the author of two Amazon Kindle Singles: The Radio Operator and Murder by Revolution.
He taught literary journalism at Texas A&M in 2016, and has also conducted writing workshops at various colleges, universities, and conferences. Morris is currently working on a biography of Tony Hillerman, the late author of ground-breaking mysteries set in the Navajo Nation. He lives in Santa Fe, New Mexico.
2018
Richard Holmes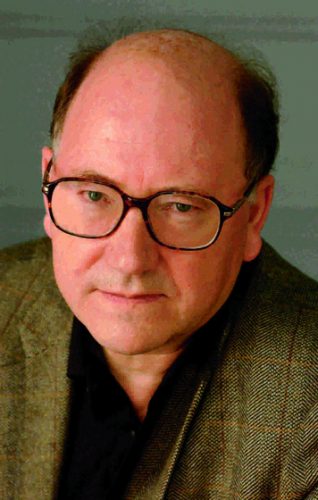 British author Richard Holmes, beloved for his biographies and memoirs about writing biography, is the winner of the ninth annual BIO Award.
Holmes's The Age of Wonder was shortlisted for the Samuel Johnson Prize, and won the Royal Society Prize for Science Books and the National Book Critics Circle Award for Nonfiction. He has written many other books, including Falling Upwards, an uplifting account of the pioneering generation of balloon aeronauts, and the classic Footsteps. Its companion volumes, Sidetracks and This Long Pursuit, complete a trilogy that explores the Romantic movement biographer at work. Holmes's first biography, Shelley: The Pursuit, won the Somerset Maugham Prize; Coleridge: Early Visions won the 1989 Whitbread Book of the Year Award; Coleridge: Darker Reflections won the Duff Cooper and Heinemann Awards; and Dr. Johnson & Mr. Savage won the James Tait Black Prize.
Holmes holds honorary doctorates from the universities of East Anglia, East London, and Kingston, and was professor of biographical studies at the University of East Anglia from 2001 to 2007. He is an Honorary Fellow of Churchill College, Cambridge, a Fellow of the British Academy, and was awarded the OBE (Order of the British Empire) in 1992. He lives in London and Norfolk, with the novelist Rose Tremain. TBC will have an interview with Holmes in an upcoming issue.
2017
Candice Millard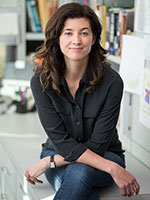 In Candice Millard's bestselling books, the breadth and depth of her research are matched by her gift for creating fast-paced narratives that bring events in distant eras to vivid life. Millard's first book, The River of Doubt: Theodore Roosevelt's Darkest Journey (2005), was a Barnes & Noble Discover Great New Writers selection and a Book Sense Pick, won the William Rockhill Nelson Award, and was a finalist for the Quill Awards. Her second book, Destiny of the Republic: A Tale of Madness, Medicine & the Murder of a President (2011), won the Edgar Award for Best Fact Crime, the PEN Center USA award for Research Nonfiction, and the One Book – One Lincoln Award, among other honors. Millard's most recent book, Hero of the Empire: The Boer War, a Daring Escape and the Making of Winston Churchill (2016), was chosen as a top ten critics pick by the New York Times. Millard's work has also appeared in the New York Times Book Review,Washington Post Book World, National Geographic, and Time magazine. 
2016
Claire Tomalin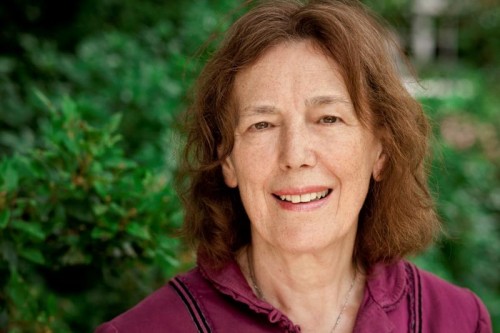 Claire Tomalin, winner of multiple prizes for her literary biographies, first worked in publishing and journalism before turning to writing biography. In 1974, she published The Life and Death of Mary Wollstonecraft, which won the Whitbread First Book Prize. Her subjects have included Percy Bysshe Shelley, Jane Austen, and Thomas Hardy. Her 1991 book The Story of Nelly Ternan and Charles Dickens, won the NCR, Hawthornden, and James Tait Black prizes, and she also won several awards for her 2002 biography of Samuel Pepys, including the Whitbread Biography and Book of the Year prizes. Writing about her latest book,Charles Dickens: A Life (2011), the Guardian called it "flawless in its historical detail" and noted, "What is so valuable about this biography is the palpable sense of the man himself that emerges." Tomalin has honorary doctorates from Cambridge and many other universities, has served on the Committee of the London Library, is a trustee of the National Portrait Gallery, and is a vice president of the Royal Literary Fund, the Royal Society of Literature, and English PEN.
2015
Taylor Branch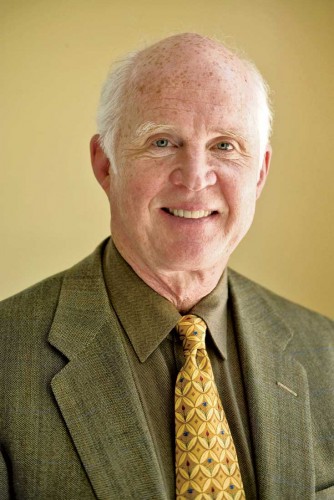 Taylor Branch is best known for his best-selling, magisterial trilogy about Martin Luther King, Jr., the Civil Rights movement and America in the 1950s and 1960s. In these three volumes, Branch showed, as he wrote in his introduction, that "King's life is the best and most important metaphor for American history in the watershed postwar years." His vivid portrait of King's rise to greatness humanizes the man and allows the reader to understand his era by portraying what it was like to live through it. His three-volume work has been compared to Carl Sandburg's Lincoln and Robert Caro's multivolume life of Lyndon Johnson.  Branch is also the author of a novel, The Empire Blues (1981), and was the ghostwriter of John Dean's memoir Blind Ambition (1976). He also is well known for his innovative eight-year oral history project with a sitting president—The Clinton Tapes: Wrestling History with the President (2009).
2014
Stacy Schiff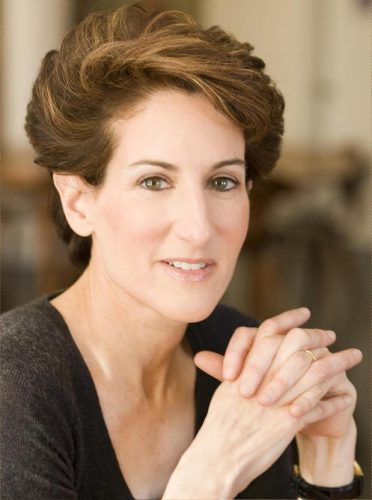 Stacy Schiff is the author of Véra (Mrs. Vladimir Nabokov), winner of the Pulitzer Prize; Saint-Exupéry, a Pulitzer Prize finalist; and A Great Improvisation: Franklin, France, and the Birth of America, winner of the George Washington Book Prize, the Ambassador Award in American Studies, and the Gilbert Chinard Prize of the Institut Français d'Amérique. Her most recent book, Cleopatra: A Life, appeared on most year-end best books lists, including the New York Times's Top Ten Books of 2010, and won the PEN/Jacqueline Bograd Weld Award for biography.  A fellow at the Cullman Center for Scholars and Writers at the New York Public Library, she was the recipient of an Academy Award in Literature from the American Academy of Arts and Letters and was named a 2011 Library Lion of the New York Public Library. Little, Brown published her bestselling book, The Witches, in 2015.
2013
Ron Chernow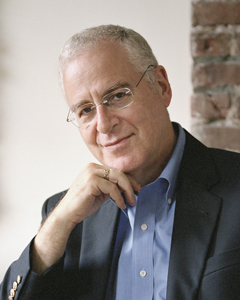 Known for his biographies of historic American business, financial, and political leaders, Ron Chernow was the recipient of the 2011 Pulitzer Prize for Biography and the 2011 American History Prize for Washington: A Life. HisThe House of Morgan: An American Banking Dynasty and the Rise of Modern Finance won the National Book Award, and Titan: The Life of John D. Rockefeller, Sr. and Alexander Hamilton were both finalists for the National Book Critics Circle Award. Chernow is also the recipient of five honorary doctorates and the former president of PEN American Center. He served as a consultant on the successful Broadway musical Hamilton, which was based on his 2004 biography. He is currently working on a biography of Ulysses S. Grant.
2012
Arnold Rampersad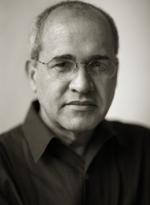 Professor Emeritus, Stanford University
A biograper and literary critic, Arnold Rampersad is the noted biographer of several prominent African Americans. His two-volume work Life of Langston Hughes was a finalist for the 1986 Pulitzer Prize, and his biography on Ralph Ellison was a finalist for the 2007 National Book Award. Subjects of his other books include Jackie Robinson and W.E.B. DuBois, and he has also edited collections of writings by Hughes and Richard Wright. Rampersad received a MacArthur Fellowship in 1991. He currently teaches at Stanford University.
2011
Robert Caro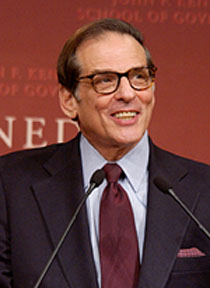 Caro published The Passage of Power, the fourth volume of his study of Lyndon Johnson, in 2012 to universal acclaim. Caro's work on LBJ, along with his study of Robert Moses, had already earned him two Pulitzer Prizes for Biography, two National Book Critics Awards for nonfiction, a National Book Award, and a slew of other honors and prizes. In 2010 he received the National Humanities Medal from President Barack Obama. Caro is at work on the fifth volume of his Johnson series.
2010
Jean Strouse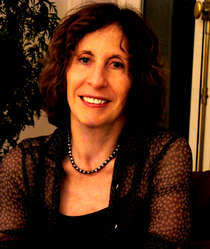 Currently the director of the Dorothy and Lewis B. Cullman Center for Scholars and Writers at The New York Public Library, Strouse is best known as the author of Alice James: A Biography, which won the 1980 Bancroft Prize and Morgan: American Financier. That study of the life of J. P. Morgan won acclaim for its realistic portrayal of the man and its lucid explanation of his financial work. Strouse has written essays and reviews forThe New Yorker, The New York Review of Books, The New York Times, and Newsweek, among others. She is also a member of American Academy of Arts and Sciences and the American Philosophical Society.