Named after the famous ancient Greek biographer, the Plutarch is awarded to the best biography of the year by a committee of five distinguished biographers from nominations received by BIO members and publishers. The award comes with a $1,000 honorarium.
Congratulations to Sonia Purnell, the winner of the 2020 Plutarch Award for A Woman of No Importance: The Untold Story of the American Spy Who Helped Win World War II (Viking/Penguin). You can read more about Purnell and her book here.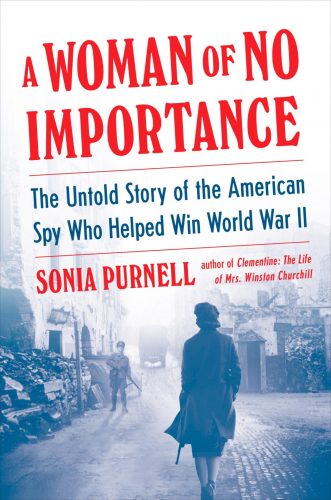 These were the other finalists for the 2020 Plutarch Award:
All the Powers of Earth: The Political Life of Abraham Lincoln, 1856–1860, Sidney Blumenthal (Simon & Schuster)
Sisters and Rebels: A Struggle for the Soul of America, Jacquelyn Dowd Hall (W. W. Norton)
Gods of the Upper Air: How a Circle of Renegade Anthropologists Reinvented Race, Sex, and Gender in the Twentieth Century, Charles King (Penguin Random House)
Our Man: Richard Holbrooke and the End of the American Century, George Packer (Knopf)
The following titles, in addition to the five finalists, were long listed for the 2020 prize:
Black Radical: The Life and Times of William Monroe Trotter, Kerri K. Greenidge (Liveright)
Gropius: The Man Who Built the Bauhaus, Fiona MacCarthy (Belknap Press-Harvard University Press)
Susan Sontag: Her Life and Work, Benjamin Moser (Ecco)
George Marshall: Defender of the Republic, David L. Roll (Dutton Caliber-Penguin Random House)
Alice Adams: Portrait of a Writer, Carol Sklenicka (Scribner)
The 2020 Plutarch Award Committee was Caroline Fraser, chair, Peniel E. Joseph, Hans Renders, John Richetti, and Susan Ware.
This is a complete listing of past Plutarch Award nominees, with the winner for each year highlighted in bold.
2019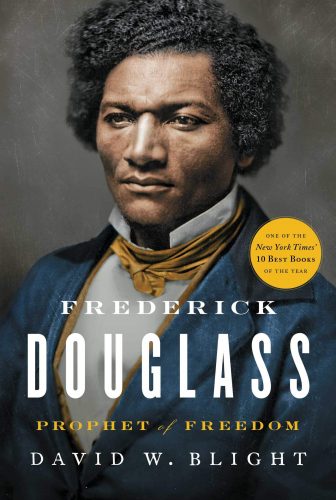 David W. Blight, Frederick Douglass: Prophet of Freedom (Simon & Schuster)
Craig Brown, Ninety-Nine Glimpses of Princess Margaret(Farrar, Straus and Giroux)
Julie Dobrow, After Emily: Two Remarkable Women and the Legacy of America's Greatest Poet (W. W. Norton)
Lindsay Hilsum, In Extremis: The Life and Death of the War Correspondent Marie Colvin (Farrar, Straus and Giroux)
Yunte Huang, Inseparable: The Original Siamese Twins and Their Rendezvous with American History (Liveright)
David Levering Lewis, The Improbable Wendell Wilkie: The Businessman Who Saved the Republican Party, and Conceived a New World Order (Liveright)
Patricia O'Toole, The Moralist: Woodrow Wilson and the World He Made (Simon & Schuster)
Andrew Roberts, Churchill: Walking with Destiny (Viking)
Hilary Spurling, Anthony Powell: Dancing to the Music of Time (Alfred Knopf)
Jeffrey C. Stewart, The New Negro: The Life of Alain Locke (Oxford University Press)
2018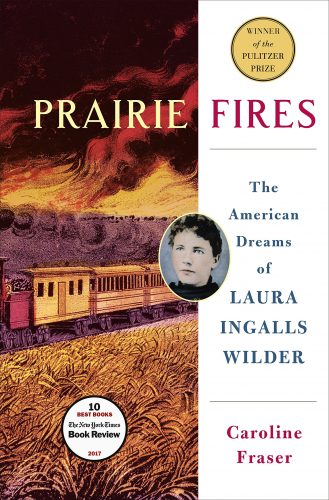 Ron Chernow, Grant (Penguin Press)
Jonathan Eig, Ali: A Life (Houghton Mifflin Harcourt)
John Farrell, Richard Nixon: The Life (Doubleday)
Andrzej Franaszek, Milosz: A Biography, translated by Aleksandra Parker and Michael Parker (Belknap Press)
Caroline Fraser, Prairie Fires: The American Dreams of Laura Ingalls Wilder (Metropolitan/Henry Holt)
Francine Klagsbrun, Lioness: Golda Meir and the Nation of Israel  (Schocken)
Megan Marshall, Elizabeth Bishop: A Miracle for Breakfast (Houghton Mifflin Harcourt)
Rosalind Rosenberg, Jane Crow: The Life of Pauli Murray  (Oxford University Press)
Victor Sebestyen, Lenin: The Man, the Dictator, and the Master of Terror  (Pantheon)
William Taubman, Gorbachev: His Life and Times  (W. W. Norton)
2017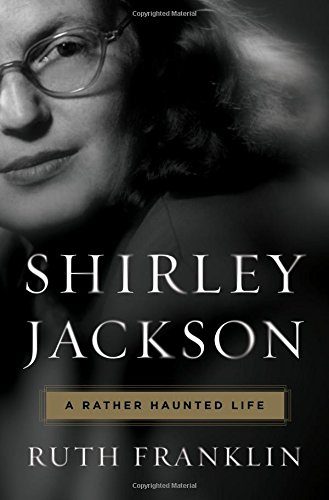 Alex Beam, The Feud: Vladimir Nabokov, Edmund Wilson, and the End of a Beautiful Friendship (Pantheon)
Simon Callow, Orson Welles, Volume 3: One-Man Band  (Viking)
Ruth Franklin, Shirley Jackson: A Rather Haunted Life (Liveright)
Joseph Lelyveld, His Final Battle: The Last Months of Franklin Roosevelt (Knopf)
Ruth Scurr, John Aubrey, My Own Life (New York Review Books)
Reiner Stach, Kafka: The Early Years, translated by Shelley Frisch (Princeton University Press)
Louisa Thomas, Louisa: The Extraordinary Life of Mrs. Adams (Penguin)
Larry Tye, Bobby Kennedy: The Making of a Liberal Icon (Random House)
Volker Ullrich, Hitler: Ascent, 1889–1939, translated by Jefferson Chase (Knopf)
Frances Wilson, Guilty Thing: A Life of Thomas De Quincey (Farrar, Straus and Giroux)
2016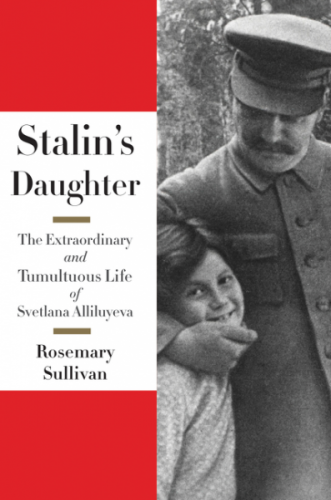 Emily Bingham, Irrepressible: A Jazz Age Life of Henrietta Bingham (Farrar, Straus and Giroux)
Betty Boyd Caroli, Lady Bird and Lyndon: The Hidden Story of a Marriage (Simon & Schuster)
Cathy Curtis, Restless Ambition: Grace Hartigan, Painter (Oxford)
Irwin F. Gellman, The President and the Apprentice: Eisenhower and Nixon 1952-1961 (Yale)
Peter Guralnick, Sam Phillips: The Man Who Invented Rock 'n' Roll (Little, Brown)
Anne Heller, Hannah Arendt: A Life in Dark Times (New Harvest)
Jay Parini, Empire of Self: A Life of Gore Vidal (Doubleday)
Sonia Purnell, Clementine: The Life of Mrs. Winston Churchill (Viking)
T.J. Stiles, Custer's Trials: A Life on the Frontier of a New America (Knopf)
Rosemary Sullivan, Stalin's Daughter: The Extraordinary and Tumultuous Life of Svetlana Alliluyeva (Harper)
In 2016, BIO for the first time also gave special awards for excellence in four categories to books that the Plutarch Committee considered for but did not place on the list of semi-finalists. The categories and the winners were:
Arts and Literature: Jonathan Bate, Ted Hughes: The Unauthorized Life (Harper)
Politics and Leadership: Jon Meacham, Destiny and Power: The American Odyssey of George Herbert Walker Bush (Random House)
History and Science: Andrew Lownie, Stalin's Englishman: The Lives of Guy Burgess (Hodder & Stoughton)
Popular Culture and Sports: James Kaplan, Sinatra: The Chairman (Doubleday)
2015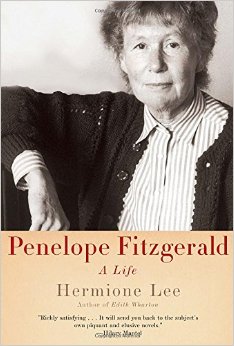 Nigel Hamilton, The Mantle of Command: FDR at War, 1941-1942 (Houghton Mifflin Harcourt)
Jeff Hobbs, The Short and Tragic Life of Robert Peace (Scribner)
John Lahr, Tennessee Williams: Mad Pilgrimage of the Flesh ( W. Norton & Company)
Hermione Lee, Penelope Fitzgerald: A Life (Knopf)

Helen Rappaport, The Romanov Sisters: The Lost Lives of the Daughters of Nicholas and Alexandra (St. Martin's)
Andrew Roberts, Napoleon: A Life (Viking Adult)
Richard Norton Smith, On His Own Terms: A Life of Nelson Rockefeller (Random House)
Will Swift, Pat and Dick: The Nixons, An Intimate Portrait of a Marriage (Threshold Editions)
Edward White, The Tastemaker: Carl Van Vechten and the Birth of Modern America (Farrar, Straus and Giroux)
N. Wilson, Victoria: A Life (Penguin Press)
2014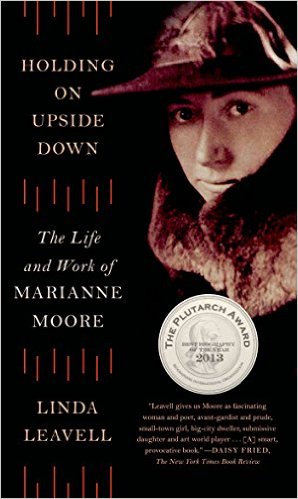 Scott Anderson, Lawrence in Arabia (Doubleday)
Marie Arana, Bolivar: American Liberator (Simon & Schuster)
A. Scott Berg, Wilson (Putnam)
Ben Bradlee, Jr., The Kid: The Immortal Life of Ted Williams (Little, Brown)
Leo Damrosch, Jonathan Swift: His Life And His World (Yale)
Lucy Hughes-Hallet, Gabriele D'Annunzio: Poet, Seducer, and Preacher of War (Knopf)
Brian Jay Jones, Jim Henson: The Biography (Ballantine)
Linda Leavell, Holding On Upside Down: The Life And Work of Marianne Moore (Farrar, Straus & Giroux)
Jill Lepore, Book of Ages: The Life and Opinions of Jane Franklin (Knopf)
Ray Monk, Robert Oppenheimer: A Life Inside the Center (Doubleday)
2013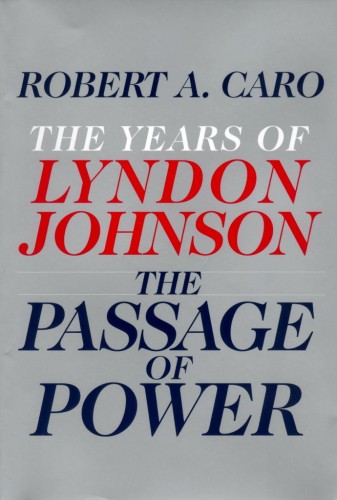 Deirdre Bair, Saul Steinberg: A Biography (Nan A. Talese)
Robert Caro, The Passage of Power (Knopf)
Lisa Cohen, All We Know: Three Lives (Farrar, Straus and Giroux)
Timothy Egan, Short Nights of the Shadow Catcher: The Epic Life and Immortal Photographs of Edward Curtis(Houghton Mifflin Harcourt)
Alice Kessler-Harris, A Difficult Woman, The Challenging Life and Times of Lillian Hellman (Bloomsbury Press)
David Maraniss, Barack Obama, The Story (Simon & Schuster)
John Matteson, The Lives of Margaret Fuller (W. W. Norton & Company)
Tom Reiss, The Black Count: Glory, Revolution, Betrayal, and the Real Count of Monte Cristo (Crown)
William Souder, On a Farther Shore: The Life and Legacy of Rachel Carson (Crown)
Rachel L. Swarns, American Tapestry: The Story of the Black, White and Multiracial Ancestors of Michelle Obama (Amistad)
Eligibility:
Biographies published in English (including in translation) during the current calendar year are eligible for nomination.
Nominated biographies must be by an author or group of authors about another figure or figures.
Nominated biographies may include those about two or more people, as well as those written in narrative forms other than cradle-to-grave format.
Autobiographies, memoirs, works of fiction, self-published works, and non-print forms of biography are

not

eligible.
Both publishers and BIO members may nominate books before December first of the current year.
Publishers wishing to nominate biographies should email BIO for instructions.
BIO members may nominate biographies (including their own work) by downloading and filling out a nomination form—one form per book, please. There is no limit on the number of books a member may propose. Nomination forms should be emailed to BIO.