First presented in 2014, the BIO Award for Editorial Excellence is presented to an outstanding editor, from nominations submitted by BIO members.
2022
Gerald Howard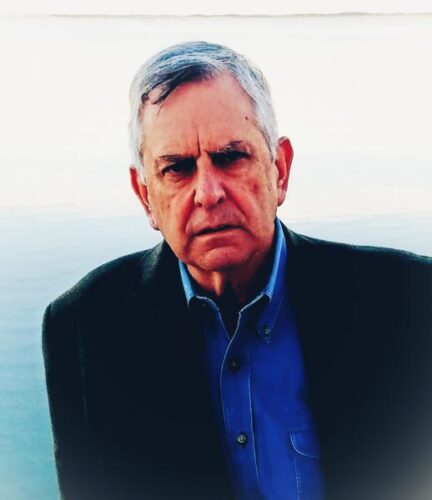 Gerald Howard retired in 2020 as executive editor and vice president of Doubleday Books after almost 50 years in publishing. He began his career in 1972 as a copywriter for Harcourt Brace Jovanovich, and during his following tenure at Viking Penguin, Norton, and then Doubleday, he acquired and published biographies on an extraordinary range of subjects: from Susan Sontag, Gore Vidal, Mary McCarthy, Frank Sinatra, Maurice Sendak, Luciano Pavarotti, and Joan of Arc, to lesser-known figures such as Iceberg Slim, Lester Bangs, Harold Hayes, and homicide detective Dave Carbone. Howard is also renowned as an editor of fiction, having received the 2009 Maxwell Perkins Award, and he has worked with authors such as Paul Auster, Don DeLillo, A. M. Homes, David Foster Wallace, and Hanya Yanagihara. His essays and reviews have appeared in Bookforum, Tin House, American Scholar, London Review of Books, n+1, Salon, and other publications. He is currently writing a biography of the legendary editor Malcolm Cowley for Penguin Press, which, to the amusement of some colleagues, is overdue. 
2021
Bob Bender

Bob Bender is Vice President and Executive Editor of Simon & Schuster, where he has worked since 1981. He acquires a wide range of nonfiction, including biography and autobiography, history, current events, popular science, popular culture (primarily film and music), and narrative nonfiction with a distinctive voice. Authors that he has published also include Muhammad Ali, Marie Arana, Miles Davis, Jonathan Eig, David Hackett Fischer, Linda Greenhouse, John Kerry, Naomi Klein, Pauline Maier, David McCullough, Gilda Radner, James Shapiro, and Jean Edward Smith.
2020
Gayatri Patnaik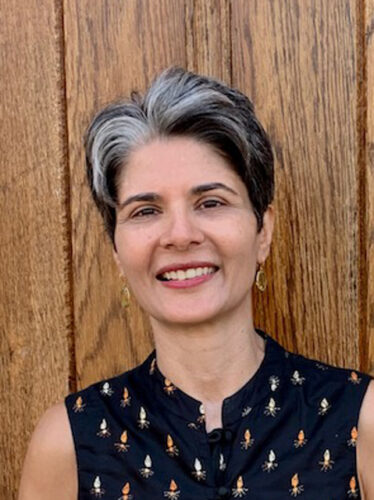 Gayatri Patnaik is Associate Director and Editorial Director of Beacon Press, where for 18 years she has edited and published many books on race, ethnicity, and immigration. A native of India who emigrated with her family to the United States as a child, she has focused on African American history, creating Beacon's "ReVisioning American History" series and its "Queer Action / Queer Ideas" series.
2019
Ileene Smith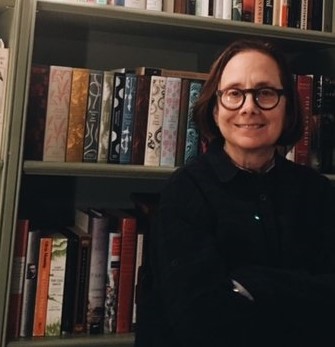 Ileene Smith is the winner of the 2019 Editorial Excellence Award, given each year by BIO to an outstanding editor, from nominations submitted by BIO members. Smith has been vice president and executive editor at Farrar, Straus and Giroux since 2012. She is also editorial director of the Jewish Lives series published by Yale University Press and the Leon D. Black Foundation. Smith has previously been the recipient of the PEN/Roger Klein Award, the Tony Godwin Memorial Award, and a Jerusalem Fellowship.
The video below shows Smith being honored on November 13, 2019. The video is courtesy of the Leon Levy Center for Biography at the Graduate Center, City University of New York.
2018
Tim Duggan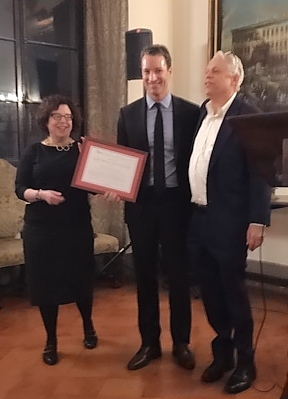 Biographers International Organization presented its fifth annual Editorial Excellence Award to Tim Duggan, editor and publisher of Tim Duggan Books, an imprint of Crown at Penguin Random House.
Duggan founded his eponymous imprint in 2014 after working for many years as an executive editor at HarperCollins. Authors he has edited include Timothy Snyder, Michiko Kakutani, Adam Begley, Daniel Mendelsohn, Mark Singer, Madeleine Albright, Michael Kinsley, and Brenda Wineapple. The books he has published include winners of the Pulitzer Prize, the National Book Critics Circle Award, and multiple finalists for the National Book Award.
Duggan is a member of BIO's Advisory Council, a fellow at the New York Institute for the Humanities at NYU, and a member of the Council on Foreign Relations. Previous winners of the award are Robert Gottlieb, Jonathan Segal, Nan Talese, and Robert Weil.
2017
Robert Weil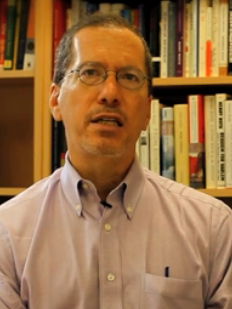 Robert Weil, editor-in-chief and publishing director of Liveright, an imprint of W. W. Norton, is the recipient of BIO's fourth annual Editorial Excellence Award. Weil's celebrated publishing career began in 1978 at Times Books. He became senior editor at St. Martin's Press in 1988; a decade later, he moved to W. W. Norton as executive editor. Named to his present positions in 2011, he is dedicated to editing books of consequence.
2016
Nan A. Talese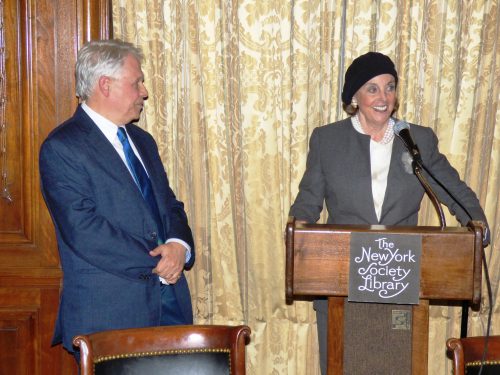 Biographers International Organization presented its third annual Editorial Excellence Award to the legendary editor Nan A. Talese, senior vice president of Doubleday and publisher and editorial director of her own imprint, Nan A. Talese Books at Doubleday. In the course of fifty years, Nan Talese has edited and published some of the most distinguished biographiess and nonfiction works of our time, including A. Alvarez's enduring classic, The Savage God: A Study of Suicide; Thomas Kenneally's Schindler's List; Phyllis Rose's Josephine Baker in Her Time; François Gilot's Matisse and Picasso; Benita Eisler's O'Keeffe and Stieglitz; Antonia Fraser's Marie Antoinette; many books by Peter Ackroyd, including The Life of Thomas More, Shakespeare, Chaucer, J. M. W. Turner, Newton, Poe, Chaplin, and London Under: The Secret History Beneath the Streets; and Deirdre Bair's Saul Steinberg and the forthcoming Al Capone: His Life, Legacy, and Legend, among many others. When choosing to publish a biography, Talese has several criteria: "The first thing I consider is whether the subject is well known and well respected, and what the crucial scenes were in his or her life. What caused a subject to change his mind or direction? Then I look for whether the author has a gift for storytelling and whether the writer's voice transfers his or her passion to the reader and the page. I look for the ability to tell a powerful story while being very careful to stay within the facts."
2015
Jonathan Segal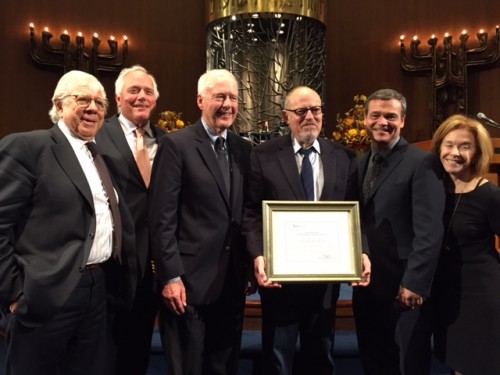 The recipient of the 2015 Editorial Excellence Award, Jonathan Segal, is a vice president and senior editor at Knopf, and the editor of six Pulitzer Prize winning books. Accepting his award, Segal said he was deeply touched and humbled. He traced his career in publishing, starting as a journalist at the New York Times. He recounted reviewing a children's book for his first assignment, and for another story, approving the headline "Man Kills Self, Then Wife." An editor at the paper suggested, "The quality of your writing is such that you might want to try editing." That comment set Segal off on the path that led him to touch the careers and lives of many biographers. The writers, he added, have enriched his life as well.
2014
Robert Gottlieb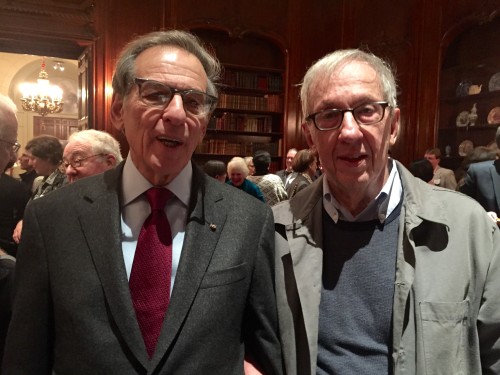 In his years at Simon & Schuster, where he became editor in chief, and as publisher and editor in chief of Knopf, Robert Gottlieb edited a number of big best-sellers, such as Jessica Mitford's The American Way of Death, Robert Crichton's The Secret of Santa Vittoria, Charles Portis's True Grit, Thomas Tryon's The Other, and Nora Ephron's Heartburn. He worked on several personal histories, such as Brooke Hayward's Haywire, Barbara Goldsmith's Little Gloria . . . Happy at Last, Jean Stein and George Plimpton's Edie: An American Biography, and the autobiographies of Diana Vreeland, Gloria Vanderbilt, and Irene Selznick. He has edited historians and biographers including Robert Caro, Barbara Tuchman, Antonia Fraser, Robert K. Massie, and Antony Lukas; dance books by Margot Fonteyn, Mikhail Baryshnikov, Natalia Makarova, Paul Taylor, and Lincoln Kirstein; fiction writers such as John Cheever, Salman Rushdie, John Gardner, Len Deighton, Sybille Bedford, Sylvia Ashton-Warner, Ray Bradbury, Elia Kazan, Margaret Drabble, Richard Adams, V. S. Naipaul, and Edna O'Brien; Hollywood figures Lauren Bacall, Liv Ullmann, Sidney Poitier, and Myrna Loy; musicians John Lennon, Paul Simon, and Bob Dylan; and thinkers such as Bruno Bettelheim, B. F. Skinner, Janet Malcolm, and Carl Schorske. (Adapted from the Paris Review, "Robert Gottlieb, The Art of Editing, No. 1," Interviewed by Larissa MacFarquhar)