$5000 for an Exceptional Biography-in-progress About an African American Subject
The Frances "Frank" Rollin Fellowship awards $5,000 each to two authors working on a biographical work about an African American figure or figures whose story provides a significant contribution to our understanding of the Black experience. This fellowship also provides the recipients with a year's membership in BIO, registration to the annual BIO Conference, and publicity through BIO's marketing channels.
The Rollin Fellowship aims to remediate the disproportionate scarcity and even suppression of Black lives and voices in the broad catalog of published biography. This fellowship reflects not only BIO's commitment to supporting working biographers but to encouraging diversity in the field.
Frances "Frank" Rollin (1845-1901)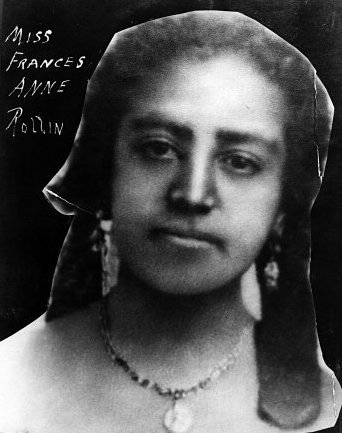 The Frances "Frank" Rollin Fellowship for African American Biography is named for one of the first known African American biographers and is awarded to promote biographies of African American lives.
The fellowship's namesake, Frances Anne Rollin Whipper — who wrote under her nickname-turned-pen name "Frank A. Rollin" — was a 19th century author and activist. Her groundbreaking 1868 biography, Life and Public Services of Martin R. Delany, about a Black abolitionist journalist, physician and Union Army officer, positioned her as among the first recorded African American biographers. Reception to her book in the Black press underscored the significance of her precedent and called for more biographies of African Americans. This fellowship, in her honor, seeks to carry on that call.
In the spirit of Rollin's achievement, BIO's Rollin Fellowship aims to foster the development of biographical works that encourage deeper insight into the complexity of race relations at the bedrock of American history. This fellowship will support any biography that highlights the Black experience in the Americas, and that is set within the vast time period between (and even before) 1619 and the present. It will support any aspect of African American inhabitancy, dispersion, immigration or emigration. It will support biographies of Black lives often marginalized by gender, gender-orientation, sexuality or disability.
BIO launched the Rollin Fellowship in 2020 and first presented an award of $2,000 to a single winner in May 2021 and again in 2022. As of May 2023, with a generous donation from Kitty Kelley, BIO increased the award to $5,000 each for two winners.
ELIGIBILITY
The fellowship is open to all biographers anywhere in the world who are writing in English, who are working on a biography of an African American figure (or figures), and who are at any stage in the writing of a book-length biography. A publishing contract is not required for eligibility. Biography as defined for this prize is a narrative of an individual's life or the story of a group of lives. Innovative ways of treating a life (or lives) will be considered at the committee's discretion. Memoirs are not eligible.

THE APPLICATION PROCESS
Complete the online entry form. (Please note that the form can be tricky. When filling out one's address, for example, "city" and "state" go in the boxes above the words, not below.)
Upload the following submission materials in one single PDF document:
Project description (500 words or less): provide a synopsis of the biography and explain how this biographical work fits into the mission of the Rollin Fellowship
Statement of need (500 words or less): describe where you are in the process of writing and how you and your work would benefit from the Rollin Fellowship; if your work is not yet under contract, please include your plans for publication
Author bio (500 words or less)
Excerpt from your manuscript (no more than 20 pages)
Your document should be double-spaced, with 12-point type and standard margins. The document must be a PDF. Please include your name as part of the file name of the PDF that you submit.
Sign the online entry form by checking the box affirming your understanding of the rules and procedures.
There is no application fee for this fellowship.
You will receive an acknowledgment of your entry within several days. If you do not, please contact Michael Gately.

TERMS AND CONDITIONS
The deadline for entries is February 1, 2024. Application forms will be available after September 1, 2023. Receipt of all applications will be acknowledged by email. The fellowship winner will be announced by early May. Formal announcement of the winner will be made at the annual conference.   
In submitting this prize entry form, you agree to all the terms and conditions of the BIO Rollin Fellowship. You also affirm that the work you are submitting is in progress and will not be in production at the time of the annual BIO conference.  Only one entry per applicant is allowed. In submitting this entry form, you affirm that you are the sole author (or, if co-authored, authors) of the work being submitted. In the event that you are the winner, you affirm that you will make your best effort to publish your work, and that you will acknowledge the support of BIO's Rollin Fellowship in any publications resulting from the fellowship. BIO also requires that you submit a brief paragraph reporting on your progress within a year after the fellowship is granted. All decisions by the judges are final.

FAQ's
Does memoir qualify?
No, it does not. 
Do I have to be a member of BIO when I apply?
You do not have to be a member when you apply, but we would be pleased if you joined.
Am I eligible if I write young adult biographies?
Yes.
Am I eligible if I am represented by an agent or if my biography is under contract for publication?
Yes.
Am I eligible if my biography is not under contract?
Yes. We simply ask that you include in your application (see "Statement of Need," above) a description of your plans for publication. 
Can you explain what you mean by "African American" and the "Black experience"?
Geographically speaking, the African American or Black American experience includes any account of a person or people of African descent whose lives were centered within (or shaped by) "the Americas" – North America, Central America, South America and the Caribbean – dating from the early 17th century (and even before) through the present day. African American and Black American are terms that are often used interchangeably.
May a biographer of any background apply?
The Rollin Fellowship is open to all biographers writing about African American subjects.
Am I eligible for more than one BIO fellowship in a given year?
Yes.
Will I receive feedback on my submission?
Due to the number of submissions we receive, we are unable to provide written or verbal feedback on applications.
For further questions, contact Michael Gately.
2023
Brandon R. Byrd and Lizzie Skurnick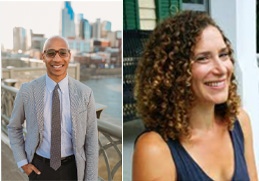 Byrd has won for his biography-in-progress Pap: The Life and Legacies of Benjamin Singleton (forthcoming from Vanderbilt University Press) and Skurnick has won for The Special Students: My Great-Grandfather at Harvard, His Mysterious Death, and the Rise of the Talented Tenth (forthcoming from Henry Holt & Company).
2022
Marion Orr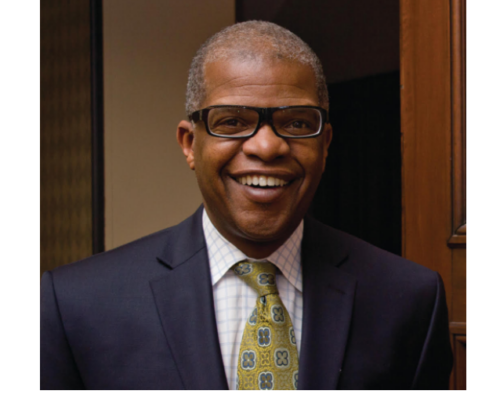 For his proposed biography of former U.S. Congressman Charles Diggs Jr., a reintroduction of the consequential but forgotten legislator. [Judges, 2022: Eric K. Washington, chair; Tamara Payne; and Adam Henig.]
2021
Rachel L. Swarns
For her multigenerational biography of an enslaved Black family torn apart by the 1838 slave sale that saved Georgetown University from financial ruin. [Judges, 2021: Eric K. Washington, chair; Pamela Newkirk; and Peniel Joseph.]