To honor the memory of BIO member Chip Bishop and to help biographers in financial need, BIO co-founder James McGrath Morris has established the Chip Bishop Fellowship. The winner of the fellowship will receive $1000 for travel expenses, including transportation costs and child care, if needed. The registration fee for the annual BIO Conference will also be waived, or it will be refunded if it has already been paid. The fellowship is open to both members and non-members.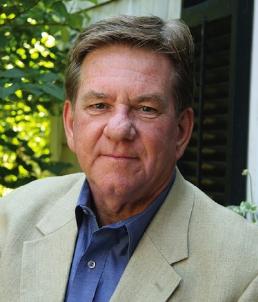 Chip Bishop, who passed away in 2016, was a BIO Board member who served on the Plutarch Committee. Morris lauded Bishop as a key player in the development of BIO. "Chip Bishop always told me the early BIO conferences were a huge help in getting his biographies written and published," Morris said. "He obtained critically important information and landed an agent. There are other 'Chip Bishops' out there for whom the conference could play an equally important role. The Chip Bishop Fellowship is intended for an aspiring biographer who is unable to afford to attend the annual conference."
How to Apply
Please send your responses to the questions below to Michael Gately by April 3, 2023:
1. Have you ever attended a BIO conference? What year(s)?
2. Why do you want to attend  the BIO conference?
3. Are you currently working on a biography? If so, are you researching? Writing?
4. Do you have a source of income (other than an advance for a biography)? If so, what is your job?
2021
Gabriella Marie Kelly-Davies, Paula Broussard, Trina Young, and Helen Bain
2020
No fellowship was awarded.
2018
Natascha Scott-Stokes