Rachel L. Swarns Wins Frances "Frank" Rollin Fellowship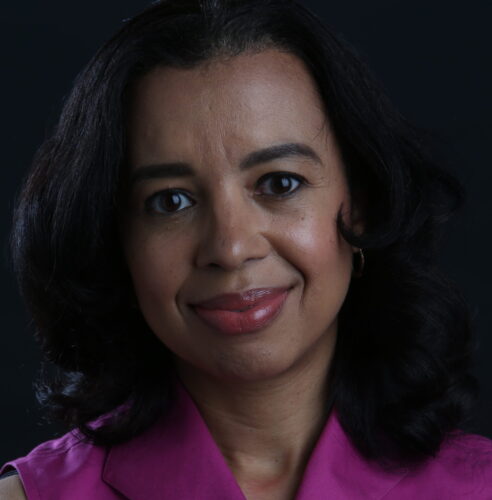 Rachel L. Swarns is the winner of the 2021 Frances "Frank" Rollin Fellowship for her proposal of an as yet untitled, multigenerational biography of an enslaved Black family torn apart by the 1838 slave sale that saved Georgetown University from financial ruin. The committee was impressed by Swarns's lucid, engaging narrative as she highlighted slavery's devastating impact on a family fatefully separated when "the nation's most prominent Jesuit priests sold 272 enslaved men, women and children." Her compelling biography-in-progress is projected for publication by Random House in 2023. "My biography of this African American family will fill critical gaps in our understanding of American history and the legacy of American slavery," Swarns wrote. She is the fellowship's inaugural recipient.
Swarns is a journalist, author, and professor, who writes about race and race relations as a contributing writer for The New York Times. She is an associate professor of journalism at New York University, and the author of American Tapestry: The Story of the Black, White and Multiracial Ancestors of Michelle Obama, published by Amistad/Harper Collins in 2012. The Leon Levy Center for Biography also just awarded Swarns one of  its 2021-2022 Biography Fellowships to work on her same forthcoming book.
The Rollin Fellowship awards $2,000 to an author working on a biographical work about an African American figure or figures whose story provides a significant contribution to our understanding of the Black experience. This fellowship also includes a year's membership in BIO, registration to the annual BIO conference, and publicity through BIO's marketing channels. The fellowship advances BIO's commitment to remediate the disproportionate reflection of Black lives and voices in published biography, and to encouraging diversity in the field.
The fellowship commemorates 19th century author and activist Frances Anne Rollin Whipper—who wrote under her nickname-turned-pen name "Frank A. Rollin"—whose 1868 biography, Life and Public Services of Martin R. Delany, about a Black abolitionist journalist, physician, and Union Army officer, positioned her among the first recorded African American biographers. The Black press particularly underscored the significance of her precedent and called for more biographies of African Americans, a call which this fellowship, in her honor, seeks to carry on.