Plutarch Award 2013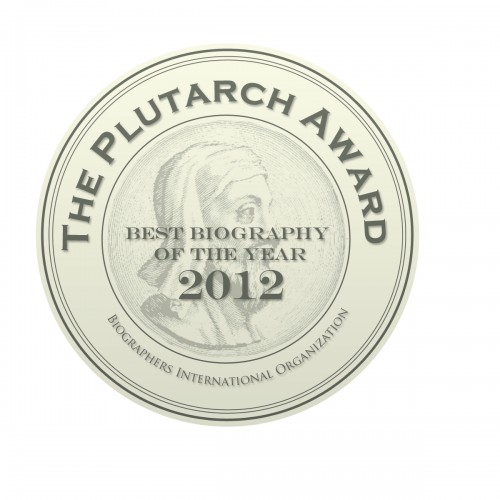 Announcing the First-Ever Prize for Best Biography of the Year as Selected by Biographers;
List of Nominees Revealed
New York, NY—For the first time ever, biographers will determine the best biography of the year when they bestow the Plutarch Award at a gala ceremony in New York City on May 18.
Named after the famous Ancient Greek biographer, the prize aims to be the genre's equivalent of the Oscar, in that the winner will be determined by secret ballot from a list of nominees selected by a committee of distinguished members of the craft.
The 2012 books nominated for this year's inaugural Plutarch are:
Deirdre Bair, Saul Steinberg: A Biography (Nan A. Talese)
Robert Caro, The Passage of Power (Knopf)
Lisa Cohen, All We Know: Three Lives (Farrar, Straus and Giroux)
Timothy Egan, Short Nights of the Shadow Catcher: The Epic Life and Immortal Photographs of Edward Curtis (Houghton Mifflin Harcourt)
Alice Kessler-Harris, A Difficult Woman, The Challenging Life and Times of Lillian Hellman (Bloomsbury Press)
David Maraniss, Barack Obama, The Story (Simon & Schuster)
John Matteson, The Lives of Margaret Fuller (W. W. Norton & Company)
Tom Reiss, The Black Count: Glory, Revolution, Betrayal, and the Real Count of Monte Cristo (Crown)
William Souder, On a Farther Shore: The Life and Legacy of Rachel Carson (Crown)
Rachel L. Swarns, American Tapestry: The Story of the Black, White and Multiracial Ancestors of Michelle Obama (Amistad)
"This is the first prize to be awarded to a biographer by biographers," said BIO President James McGrath Morris. "Just as each year science fiction readers await the announcement of the Nebula, horror readers await the Stoker, and mystery fans await the Edgar, we aim to make the Plutarch a similarly prestigious and much-sought-after award for biographers and readers of biography."
The Plutarch Award winner will be revealed at BIO's annual Compleat Biographer Conference in New York City on May 18th, which attracts hundreds of biographers from around the globe.