Biographers International Organization receives $1 million gift from famed biographer Kitty Kelley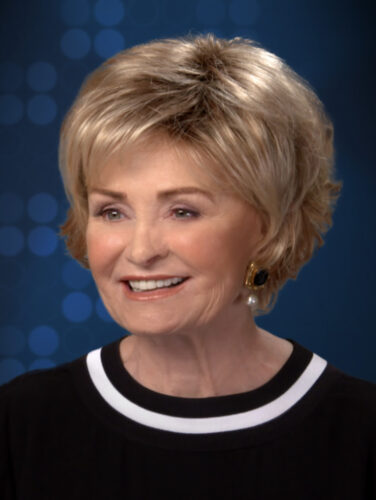 Biographers International Organization (BIO) is thrilled to announce a gift of $1 million, to be given in increments of $200,000 over five years starting June 1, 2023, from famed biographer Kitty Kelley. BIO's president Linda Leavell formally accepted the gift on May 20, 2023, during BIO's annual Conference at the Leon Levy Center for Biography. BIO's Long-range Planning Committee will oversee the gift and make recommendations for its application to the Board of Directors. This gift is the largest single contribution ever received by BIO.
Kitty Kelley is the best-selling author of multiple biographical works where she has displayed courage and deftness in writing unvarnished accounts of some of the most powerful figures in politics, media, and popular culture, including Oprah Winfrey, the Bush Family, the Royal Family, Nancy Reagan, Frank Sinatra, Elizabeth Taylor, and Jackie Kennedy Onassis.
For more than a dozen years Kelley has been a committed supporter of BIO, leading fundraising efforts, growing membership and seeking to raise awareness about the art and craft of biography. In recognition of her outstanding contributions to the field of biography, Kelley recently received the 2023 BIO Award. "We admire her courage in speaking truth to power," said Heather Clark, chair of the BIO Awards Committee, "and her determination to forge ahead with the story in the face of opposition from the powerful figures she holds accountable."
Reflecting on the impact of this remarkable gift, BIO President (2019–2023) Linda Leavell states, "For BIO's first decade of existence, we were an organization rich in enthusiasm but poor in funds. We have succeeded in raising more money, primarily for fellowships, in the four years since BIO became a nonprofit. Kitty's gift is a game changer. BIO's Long-range Planning Committee will consider options for spending and investing the gift and will make recommendations to BIO's Board of Directors. We hope that Kitty's gift will prompt other large donors to come forward and will ensure BIO's service to biographers for years to come."
Incoming BIO President Steve Paul is ecstatic over this significant gift. "We are immensely grateful for Kitty's life-changing investment in BIO. It not only affirms our growing presence on the literary landscape, but it challenges us to become even more useful and responsive to our current and future members. We take her challenge seriously. To secure the organization's future, we know we have a lot of work to do in setting priorities, making wise decisions, attracting more like-minded donors and more culturally diverse members, and furthering the essential and energizing art and craft of biography."
Kitty Kelley explains that her gift springs from a lifetime of loving books. "Reading and writing biographies have enriched my life, and so I hope my endowment will enable BIO to continue sharing the gifts of life stories. For me, literacy is the foundation for a life of joy and purpose, and so this gift underwrites the future of Biographers International Organization to continue sharing that joy and purpose far into the future."
Kitty continues, "Even in this era of artificial intelligence and changes in the digital ecosystem, biography remains a universal verity. The meaning might change, but the message remains universal. As President Kennedy said sixty years ago: 'What makes journalism so fascinating and biography so interesting is the struggle to answer that single question: 'What's he like?'"
To learn more about BIO and its mission, or how you too can become involved,
ABOUT BIO
Biographers International Organization (BIO) was founded in 2009 to promote the art and craft of biography, cultivate a diverse community of biographers, encourage public interest in biography, and provide educational and fellowship opportunities that support the work of biographers worldwide. Activities include an annual conference, monthly and quarterly newsletters, a series of podcasts, online workshops, one-on-one coaching, fellowships for biographies in progress, and awards for outstanding achievement.