BIO Announces Zoom Event with Debby Applegate
Update: The recording of this event is available here.
BIO's "Reading Biography Like a Writer" series continues with its second Zoom event, featuring Debby Applegate on Tuesday, December 7, at 7 p.m. (Eastern Time). In conversation with Holly Van Leuven, Applegate will discuss what biographers can learn about the craft from Nancy Milford's groundbreaking feminist biography Zelda: A Biography (Harper & Row, 1970). The book explores the tumultuous relationship between Zelda Sayre Fitzgerald, a great beauty and gifted writer, and her more famous husband, F. Scott Fitzgerald.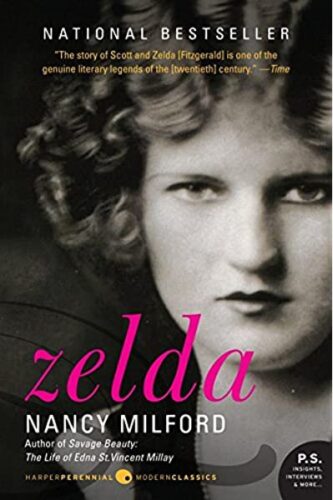 Reading the book ahead of time will not be necessary for gaining insights about voice, structure, use of sources, and more. But if you can read at least part of it, that would surely enrich your experience. The event will also be recorded and available for later viewing.
Debby Applegate is a former president of BIO and the author of the newly released Madam: The Biography of Polly Adler, Icon of the Jazz Age (Doubleday), as well as The Most Famous Man in America: The Biography of Henry Ward Beecher (Doubleday, 2006), for which she won the 2007 Pulitzer Prize for Biography or Autobiography. She is the chair of the BIO Advisory Council.
Holly Van Leuven is the author of Ray Bolger: More than a Scarecrow (Oxford University Press, 2019) and the inaugural winner of BIO's Hazel Rowley Prize (2014). She is the editor of The Biographer's Craft.