BIO Announces Zoom Event with Anne Zimmerman
The recording of this event is available here. 
BIO's "Reading Biography Like a Writer" series continues with its third Zoom event, featuring Anne Zimmerman on Thursday, January 27, at 7 p.m. (Eastern Time). In conversation with Anne Boyd Rioux, Anne Zimmerman will discuss what biographers can learn about the craft from the recently published Come Fly the World: The Jet-Age Story of the Women of Pan Am (HMH 2021). Julia Cooke's Come Fly the World tells the story of several "ordinary women" who embraced the liberation of a jet-set life by working as stewardesses for the iconic Pan Am Airlines. Set against the backdrop of the Vietnam War, the book is a biography writer's lesson in how to write about subjects who lack extensive archives. This conversation will help first-time biographers, those working on family history projects, and anyone exploring how big historical moments (the Vietnam War, the feminist movement) touch writing about the lived experiences. Reading the book ahead of time is not necessary, but if you can read at least part of it, that would surely enrich your experience. The event will also be recorded and available for later viewing.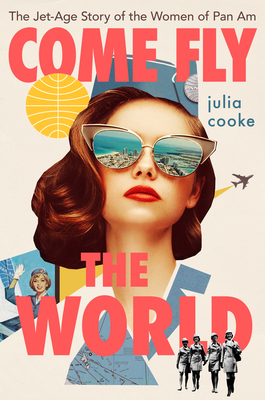 Anne Zimmerman's first book, An Extravagant Hunger: The Passionate Years of M.F.K. Fisher (Counterpoint), is the product of extensive research at Harvard's Schlesinger Library. She edited two subsequent collections of the noted food writer's work: Love In A Dish and Other Culinary Delights and M.F.K. Fisher: Musings on Wine & Other Libations. She lives in Portland, Oregon and has taught for many years in Stanford University's Continuing Studies Program, including a course on biography writing. She is finishing a memoir.
Anne Boyd Rioux is a member of BIO's Board of Directors, a BIO coach, and the author of Meg, Jo, Beth, Amy: The Story of Little Women and Why It Still Matters (Norton), chosen as one of the best books of 2018 by the Daily Mail and Library Journal. Her biography Constance Fenimore Woolson: Portrait of a Lady Novelist (Norton) was chosen as one of the ten best books of 2016 by the Chicago Tribune. She is the recipient of four National Endowment for the Humanities awards, two for public scholarship. You can find her online at https://anneboydrioux.com/.