BIO 2022 Conference Registration is Open!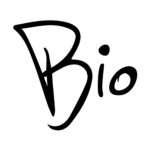 The 2022 BIO conference will take place online Friday through Sunday, May 13–15, 2022. Panels, social hours, and roundtables are live and take place in real time. Other events are prerecorded and may be watched at your convenience, as indicated. The panels will also be recorded and available to conference participants a week or two after the conference itself.
Detailed session information is available here.
The cost of registration is $49 for BIO members, $99 for nonmembers. Those in need of financial assistance may apply for a Chip Bishop Fellowship here.
The conference will begin with the James Atlas Plenary, in which two experimental biographers address the theme of the conference: "Disrupting the Conventions of Biography." Plenary speakers will be Craig Brown, author of 99 Glimpses of Princess Margaret and 150 Glimpses of the Beatles; and George Packer, author of Our Man: Richard Holbrooke and the End of the America Century.
On Saturday the 2022 BIO Award winner, Megan Marshall, will deliver the keynote address. A long-time advocate for biography and biographers, Marshall is the author of The Peabody Sisters: Three Women Who Ignited American Romanticism; Margaret Fuller: A New American Life; and Elizabeth Bishop: A Miracle for Breakfast. Her books have received multiple awards, including the Pulitzer Prize for Margaret Fuller.
Panels on the basics of biography, its craft, its business aspects, and its recent disruptions are offered on all three days. Sixteen live Zoom panels will include Biography in the Age of #metoo; Biography in Different Forms; Biography in the Worst of Times; Biographies of Families and Family Members; Black Women's Biography; and Bertelsmann and the Future of Publishing.
Also offered will be round tables on various subjects, short readings of new books by members, announcements of the Biblio award and fellowship winners, and the announcement of the Plutarch Award for the best biography of 2021, as judged by biographers. New this year will be two virtual social hours, one on Friday afternoon and the other on Sunday evening.
BIO members who have a new biography published between June 1, 2021 and June 1, 2022 are invited to participate in the conference reading. Self-published books are not eligible. Please send the title of your book, the name of its publisher, and the month of publication here.