Best Biography of the Year: Nominations Announced for 2015 BIO Plutarch Award
Fellow biographers to choose winner for the "Oscar" of biographies–to be presented next month at national conference in Washington, D.C.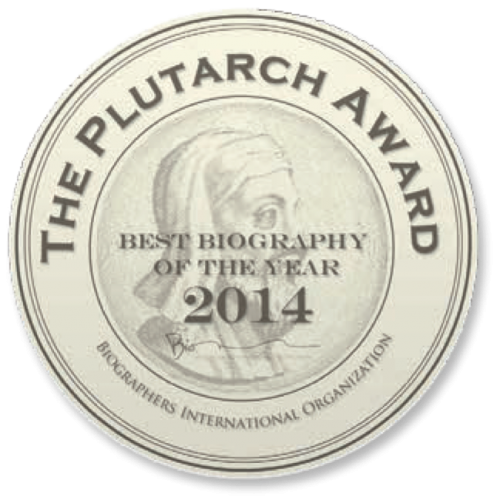 Biographers International Organization (BIO) will name the best biography published in 2014 when they present the 2015 Plutarch Award during the Sixth Annual BIO Conference at the National Press Club in Washington, D.C. on Saturday, June 6.
Named after the famous Ancient Greek biographer, the Plutarch Award aims to be the genre's equivalent of the Oscar. The winner will be determined by secret ballot from a list of nominees selected by a committee of distinguished members of the craft.
The ten books nominated for the 2015 Plutarch are:
Nigel Hamilton, The Mantle of Command: FDR at War, 1941-1942 (Houghton Mifflin Harcourt)
Jeff Hobbs, The Short and Tragic Life of Robert Peace (Scribner)
John Lahr, Tennessee Williams: Mad Pilgrimage of the Flesh ( W. Norton & Company)
Hermione Lee, Penelope Fitzgerald: A Life (Knopf)
Helen Rappaport, The Romanov Sisters: The Lost Lives of the Daughters of Nicholas and Alexandra (St. Martin's)
Andrew Roberts, Napoleon: A Life (Viking Adult)
Richard Norton Smith, On His Own Terms: A Life of Nelson Rockefeller (Random House)
Will Swift, Pat and Dick: The Nixons, An Intimate Portrait of a Marriage (Threshold Editions)
Edward White, The Tastemaker: Carl Van Vechten and the Birth of Modern America (Farrar, Straus and Giroux)
N. Wilson, Victoria: A Life (Penguin Press)
"The Plutarch Award honors the very best in biography, and this year's nominees are a truly remarkable group, representing a broad swath of subjects, from playwrights to politicians," said BIO President Brian Jay Jones. "It's this kind of variety that makes biography so compelling — and in the hands of these 10 outstanding biographers, these works are also stories told remarkably well.  BIO congratulates the nominees, and we look forward to announcing the recipient of the Plutarch on June 6."
For a list of previous nominees and award winners, click here.