Gift from Kitty Kelley Goes to BIO Fellowships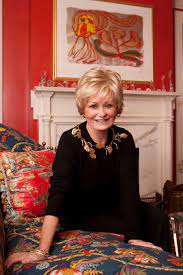 A longtime member of the Board of Directors and current chair of the Membership Committee, best-selling biographer Kitty Kelley has made a major gift to BIO of $50,000. Kelley's donation will fund two Frances "Frank" Rollin Fellowships per year for the next five years. The winners will receive a stipend of $5,000 each.  
"I feel that supporting the Rollin Fellowships helps BIO reach its immense potential as an organization that is supportive and inclusive," Kelley said of her gift. 
Created two years ago, the Frances "Frank" Rollin Fellowship promotes biographical work about an African American figure (or figures) whose story provides a significant contribution to our understanding of the Black experience. It originally provided $3,000 to one recipient annually. 
Because of generous donations from other members and benefactors in recent years, BIO is able to expand its other fellowships as well. The Hazel Rowley Prize, which goes to a promising first-time biographer, will increase from $3,000 to $5,000 per year for the next five years.
The Chip Bishop Fellowship, to help a biographer in need attend the May BIO Conference, will increase from $500 to $1,000 in 2023. This fellowship is funded by James McGrath Morris. 
BIO will offer up to four Robert and Ina Caro Research/Travel Fellowships this year instead of one or two. Applicants may apply for $2,500 to $5,000 to support travel to a place of significance for the biographical subject or to an archival collection. These fellowships are available only to BIO members.
Applications for the Rollin Fellowship, the Rowley Prize, and the Caro Fellowship are now open. For more information about each of these fellowships and for instructions about applying for them, click on the links above.