Biographies Live on Despite COVID
COVID-19 has upset publishers' schedules for releasing new books, which might explain the large number of notable biographies coming out in the last few months of 2020 (some were postponed from spring releases). Traditional cradle-to-grave works, group biographies, and books about "hidden figures" are among the books generating interest among media outlets, before their fall and winter publication. We're highlighting here just some of the books likely to garner critical and popular attention, because of their subject, their author, or both. The titles already getting buzz are drawn from Publishers Weekly, Kirkus Reviews, Booklist, Library Journal, Publishers Marketplace, and Amazon, among other sources. You can see a longer list of the season's highly anticipated biographies on the BIO website.
Please note: TBC does its best to learn about new books and our ongoing monthly "In Stores" feature includes even more fall and winter releases. But, if we've missed any members' forthcoming books, please let us know so we can add them to the list on the website. Also, keep in mind that publishing dates change, especially during the pandemic, so some books may come out earlier or later than the dates indicated.
Political Figures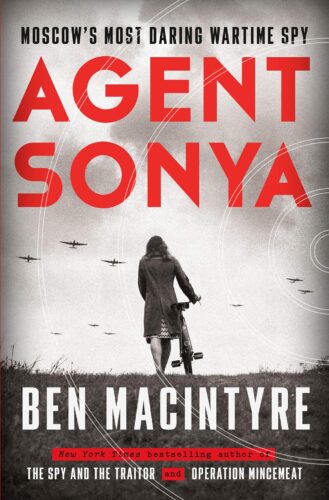 As is often the case, some of the most anticipated titles focus on political figures, past and current, from around the world. September sees the release of the second book of Volker Ullrich's two-volume study of Adolf Hitler, Hitler: Downfall: 1939–1945. Other books out this month about World War II-era figures includes The Daughters of Yalta: The Churchills, Roosevelts, and Harrimans: A Story of Love and War by Catherine Grace Katz and Agent Sonya: Moscow's Most Daring Wartime Spy by Ben Macintyre.
Moving into the postwar era, out in September are JFK: Coming of Age in the American Century, 1917–1956 by Fredrik Logevall; The Quiet Americans: Four CIA Spies at the Dawn of the Cold War—A Tragedy in Three Acts by Scott Anderson; His Very Best: Jimmy Carter, A Life by Jonathan Alter; Ten Days in Harlem: Fidel Castro and the Making of the 1960s by Simon Hall; The Dead Are Arising: The Life of Malcolm X by Les Payne and Tamara Payne; and The Man Who Ran Washington: The Life and Times of James A. Baker III by Peter Baker and Susan Glasser. Two books about contemporary political figures are Reclaiming Her Time: The Power of Maxine Waters by Helena Andrews-Dyer and R. Eric Thomas and Blood and Oil: Mohammed bin Salman's Ruthless Quest for Global Power by Justin Scheck and Bradley Hope.
Stepping back to figures from the 18th and 19th centuries, September's biographies include The Virginia Dynasty: Four Presidents and the Creation of the American Nation by Lynne Cheney; Tecumseh and the Prophet: The Shawnee Brothers Who Defied a Nation by Peter Cozzens; and, adding to the 16,000 or so biographies on the 16th U.S. president, Abe: Abraham Lincoln in His Times by David S. Reynolds.
In October, the biographies of political figures range from ancient times to today: Philip and Alexander: Kings and Conquerors by Adrian Goldsworthy; The Zealot and the Emancipator: John Brown, Abraham Lincoln, and the Struggle for American Freedom by H. W. Brands; Eleanor by David Michaelis; Stalin: Passage to Revolution by Ronald Grigor Suny; The Good American: The Epic Life of Bob Gersony, the U.S. Government's Greatest Humanitarian by Robert D. Kaplan; and Catching the Wind: Edward Kennedy and the Liberal Hour, 1932–1975 by Neal Gabler.
Jumping to December, two books look at influential women in politics and government: Sylvia Pankhurst: Natural Born Rebel by Rachel Holmes and Lady Bird Johnson: Hiding in Plain Sight by Julia Sweig. In January, Alison Weir's Queens of the Crusades: England's Medieval Queens looks at the first five Plantagenet queens. Finally, February releases take us back to World War II and the stories of some lesser-known women: Three Ordinary Girls: The Remarkable Story of Hannie Schaft and the Oversteegen Sisters, Teenaged Saboteurs and Nazi Assassins by Tim Brady and The Princess Spy: The True Story of World War II Spy Aline Griffith, Countess of Romanones by Larry Loftis.
Literary Figures and Fine Artists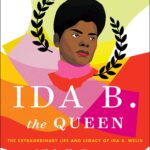 Writers of all stripes are featured in many of the forthcoming biographies. Out in September are two books about women known for their feminist works: Sex, Love, and Letters: Writing Simone de Beauvoir by Judith G. Coffin and Andrea Dworkin: The Feminist as Revolutionary by Martin Duberman. October sees the release of Red Comet: The Short Life and Blazing Art of Sylvia Plath by Heather Clark. Out in November are books about an American historian—The Last American Aristocrat: The Brilliant Life and Improbable Education of Henry Adams by David S. Brown—and an American poet, The Power of Adrienne Rich: A Biography by Hilary Holladay. Also out that month is a book about literary lovers, not practitioners: The Book Collectors: A Band of Syrian Rebels and the Stories That Carried Them Through a War by Delphine Minoui. December's releases include Sometimes You Have to Lie: The Life and Times of Louise Fitzhugh, Renegade Author of Harriet the Spy by Leslie Brody, while out in January will be Ida B. the Queen: The Extraordinary Life and Legacy of Ida B. Wells by Michelle Duster and The Unquiet Englishman: A Life of Graham Greene by Richard Greene. In February, a major work about a literary figure will be released: The Life She Wished to Live: A Biography of Marjorie Kinnan Rawlings, Author of The Yearling by Ann McCutchan.
Moving to the visual arts, books about two Old Masters are out in September: Goya: A Portrait of the Artist by Janis Tomlinson and Young Rembrandt by Onno Blom. A notable October release is What Becomes a Legend Most: The Biography of Richard Avedon by Philip Gefter. Three modern painters are the subjects of biographies out in November: Magritte: A Life by Alexander Danchev and Sarah Whitfield; The Lives of Lucian Freud: Fame, 1968–2011 by William Feaver; and Francis Bacon: Revelations by Mark Stevens and Annalyn Swan. The latter two authors won a Pulitzer Prize for their 2005 biography of Willem de Kooning.
One notable book about a key figure from the world of classical music is Mozart: The Reign of Love by Jan Swafford, which will be out in December.
Popular Culture and Sports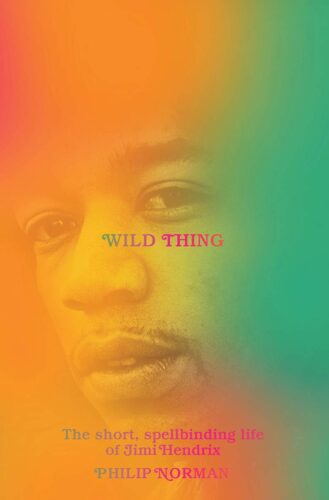 In September, rock music biographer Philip Norman takes a look at one of the most influential musicians of his generation in 
Wild Thing: The Short, Spellbinding Life of Jimi Hendrix
. Also out this month is 
Three-Ring Circus: Kobe, Shaq, Phil, and the Crazy Years of the Lakers Dynasty
 by Jeff Pearlman—the only sports book singled out in this season's preview. After turning his gaze on Princess Margaret, Craig Brown turns to the Fab Four with his October release, 
1
50 Glimpses of the Beatles
. Also out that month is 
The Man Who Ate Too Much: The Life of James Beard
 by John Birdsall and a book about another important musician, 
Woody Guthrie: An Intimate Life
 by Gustavus Stadler. Turning to film, two books due in October are 
Cary Grant: A Brilliant Disguise
 by Scott Eyman and 
The Nolan Variations: The Movies, Mysteries, and Marvels of Christopher Nolan
 by Tom Shone. Fashion icon Coco Chanel is the subject of a November title, 
Gabrielle Chanel: Fashion Manifesto 
by Miren Arzalluz. Out in February will be 
Mike Nichols: A Life
 by Mark Harris.
Other Notable Biographies
Not all the new releases drawing attention fit into the above categories. Among them are: 
The Great Inoculator: The Untold Story of Daniel Sutton and His Medical Revolution 
by Gavin Weightman and 
The Martyrdom of Collins Catch the Bear
 by Gary Spence, both out in September; the December release 
El Chapo: The Untold Story of the World's Most Infamous Drug Lord
 by Noah Hurowitz; and A Shot in the Moonlight: How a Freed Slave and a Confederate Soldier Fought for Justice in the Jim Crow South by Ben Montgomery, which is scheduled for a January release.
Biographies by BIO Members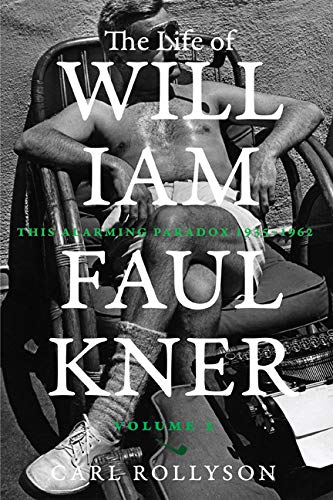 As is often true, the works of BIO members are well represented on the lists of forthcoming books. Out in September are 
Charmian Kittredge London: Trailblazer, Author, Adventurer 
by Iris Jamahl Dunkle; 
The Life of William Faulkner: This Alarming Paradox, 1935–
1962 by Carl Rollyson; and 
Women in the Dark: Female Photographers in the US, 1850–1900
 by Katherine Manthorne. In October, William Souder presents a new look at a major American literary figure in 
Mad at the World: A Life of John Steinbeck
. Katherine Manthorne has a second book out this season, 
Restless Enterprise: The Art and Life of Eliza Pratt Greatorex
, hitting the shelves in December. Also out that month is 
Unceasing Militant: The Life of Mary Church Terrell
 by Alison M. Parker. January's new biographies include 
The Doctors Blackwell: How Two Pioneering Sisters Brought Medicine to Women and Women to Medicine
 by Janice P. Nimura. Finally, February sees the publication of three books by members: 
Tom Stoppard: A Life
 by 2020 BIO Award-winner Hermione Lee; 
George Washington: The Political Rise of America's Founding Father
 by David O. Stewart; and Michael Shnayerson's 
Bugsy Siegel: The Dark Side of the American Dream
, part of the Yale University Press Jewish Lives series.