Annual BIO Conference to Be Held in New York in May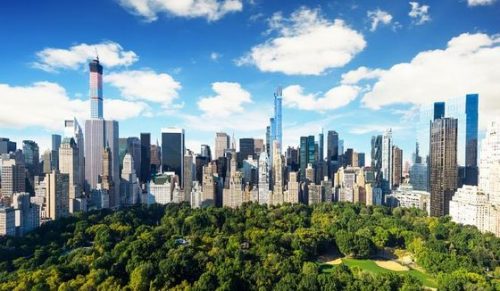 Biographers International Organization will convene on the weekend of May 18–20, in Manhattan, for three days of discussion, camaraderie, and exploration. "BIO is especially pleased that this year's conference will be hosted by CUNY and the Leon Levy Center for Biography," said program co-chairs Heath Lee and John Farrell. "The scope of expertise that these two organizations, devoted to biography, bring to the table is stunning."
Registration for the conference will begin in late January. Current BIO members will receive an email with a link to the registration site to take advantage of an early-bird discount.
The conference starts on Friday, May 18, with guided tours of New York City research libraries, readings by authors, and a welcoming cocktail party at the Fabbri Mansion on East 95th Street.
The Saturday, May 19, sessions at the Leon Levy Center will begin with a plenary breakfast at which Edmund Morris (biographer of Theodore Roosevelt, Ronald Reagan, Beethoven, and Thomas Edison) and his wife, Sylvia Jukes Morris (biographer of Clare Boothe Luce and Edith Kermit Roosevelt), will share their views about the craft of biography as it pertains to writing about the living and the dead. They have titled their plenary talk: "Dead Is Easier."
The first book in Edmund Morris's three-volume biography of Theodore Roosevelt won the Pulitzer Prize and the National Book Award.
Other featured speakers include Griffin Dunne, the actor and filmmaker, in conversation with Stacy Schiff regarding Dunne's film biography of his aunt, Joan Didion. James Atlas will be talking about "The Soul of a Biographer" with our 2018 BIO Award winner, who will give the luncheon address. We are particularly excited about this year's winner, whom we will announce in February.
Joe Hagen, the biographer of Rolling Stone founder Jann Wenner, will discuss the perils of difficult subjects with biographer Kitty Kelley, who has pierced the walls around Frank Sinatra, Jackie O, and other celebrities.
In the Saturday sessions, conference attendees will be able to select from 16 panels devoted to topics such as "Issues in Biography," "The Craft," "Basics," and "The Biz," and a number of roundtable discussions. The conference will also feature a panel about the interdisciplinary use of biography, a product of a new collaboration with the Community College Humanities Association.
Saturday ends with a reception at which BIO will convey the Plutarch Award for the Best Biography of 2017, as chosen by BIO members, with remarks from the winner.
For those interested in more intensive study of the craft, on Sunday morning, May 20, a series of workshops will be held on writing and the art and business of biography.
Look for more information on the conference in upcoming issues of TBC.