Anne Boyd Rioux Receives BIO's Ray A. Shepard Service Award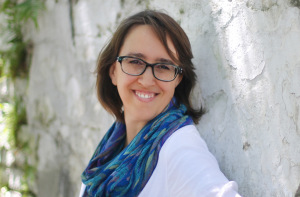 The Ray A. Shepard Award was presented at the 2022 BIO Conference to Anne Boyd Rioux, author of Constance Fenimore Woolson: Portrait of a Lady Novelist (W. W. Norton & Company, 2016) and Meg, Jo, Beth, Amy: The Story of Little Women and Why It Still Matters (W. W. Norton & Company, 2018).  
The Shepard Award recognizes a BIO volunteer who has donated exceptionally of their time and talents for the benefit of the organization. It is named for Ray A. Shepard, a founding member of BIO who organized the first BIO Conference almost single-handedly. Rioux has served on BIO's Board of Directors for five years. She has served as a co-chair for the BIO Conference Program Committee, and she is a member of the Membership Committee. She directs BIO's Coaching Program and serves as a coach herself. 
While presenting the Shepard Award to Rioux, BIO President Linda Leavell said, "I first heard of Zoom from Anne, when she suggested that we conduct our board meetings that way, even before the pandemic happened." She continued, "After we had to cancel the 2020 conference because of the pandemic, Anne suggested that we give BIO members an opportunity to meet online." From this, Rioux initiated a series of workshops that summer on a range of topics, from marketing one's book during the pandemic to copyright and fair use. This series of workshops has grown into BIO's Online Events Committee, which Rioux now chairs. This past winter and spring, the committee hosted the "Reading Biography Like a Writer" series. "These workshops . . . provided BIO members a lifeline to our community during the pandemic," Leavell said.  
Rioux also organized and supervised a series of online roundtables through BIO, which started in the summer of 2020. Leavell said, "In giving Anne the Ray Shepard Award, BIO recognizes her innovative ideas to keep BIO members connected with one another during the pandemic, and her extraordinary energy and talents in keeping those initiatives going."  
Despite winning many awards in her career as a professor and writer, including four NEH fellowships, she said in her remarks, "I have never gotten an award quite like this, and it's very moving." She spoke of how, in the aftermath of the 2020 BIO Conference being canceled due to the pandemic, she was driven by a desire to keep members connected to each other. "Zoom was something that I got used to like everybody else," she said, "but it was so easy to use and so easy for us to get together that way. I'm just really glad we've been able to stay connected. I think we're even more connected now because of these periodic events. And I hope that this is a new tradition that BIO will continue, even once we're meeting in person again, to keep us connected throughout the year."