By Pamela Newkirk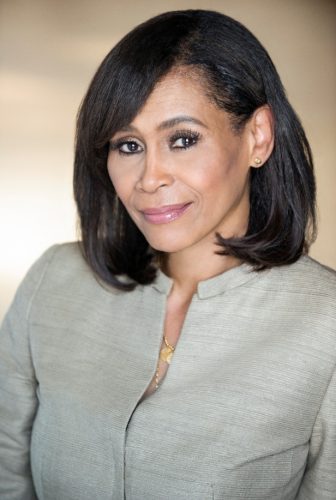 When I set out to research the story of Ota Benga, a young African who in 1906 was exhibited in the Bronx Zoo Monkey House, I did not intend to write a book. I was merely curious about how the exhibit came to pass in one of New York City's premiere institutions at the dawn of the 20th century. I was also skeptical about accounts I had read about the purported friendship between Ota Benga and Samuel Verner, the self-described African explorer who had brought him from the Congo to exhibit at the 1904 St. Louis World's Fair.
Their friendship was the premise of the book Ota Benga: The Pygmy in the Zoo, coauthored by Verner's grandson, Phillip Verner Bradford. The book, published in 1992, was said to be the story of their unique relationship, akin to the fictional Robinson Crusoe and his sidekick Friday, and their adventures in Africa.
In the account, Verner emerges as Ota Benga's devoted savior said to have rescued him from African cannibals. The book is almost entirely based on Verner's uncorroborated account, but was nonetheless named a New York Times notable book and inscribed Verner's implausible tale of friendship into the hard drive of history.
This was not the first time a questionable account of Ota Benga's curious circumstances had been published by a presumably authoritative source. Gathering of Animals: An Unconventional History of the New York Zoological Society, published in 1974, calls into question the suggestion that Ota Benga had ever been exhibited at all. The author, William Bridges, the zoo's then curator emeritus, asks rhetorically, "Was Ota Benga 'exhibited'—like some strange, rare animal? That he was locked behind bars in a bare cage to be stared at during certain hours seems unlikely," he wrote, patently ignoring evidence in the Zoological Society archives.
Bridges went on to claim that Ota Benga had entered a cage to play with the chimpanzee and "a 'label of information' about him was hung on the front of the cage while he was in it."
He concluded, "At this distance in time that is about all that can be said for sure, except that it was all done with the best of intentions, for Ota Benga was interesting to the New York public that had not been privileged to see Verner's family of Pygmies in St. Louis."
Of course Bridges had presided over the archives that, I would learn, held voluminous documents detailing Ota Benga's captivity. Dozens of letters exchanged between Zoological Society officials, Verner, and others divulge the daily exploits of Ota Benga and the men who caged him. But for decades Ota Benga's story had been fashioned by the men and institutions that during his lifetime had callously exploited him. Their fictitious narratives were widely circulated, uncontested, around the world. Many apparently found little reason to find implausible a tale of friendship between a caged African and his captor, or to question why a curator could not substantiate what occurred at his own institution.
While Ota Benga did not leave behind papers, his humanity could be glimpsed in the margins of history—in ship passenger records, census data, Verner's autobiographical accounts, newspaper and magazine articles, anthropological field notes, records of the St. Louis World's Fair, photographs, diaries, and Verner's own unpublished papers.
Over the course of five years, I was able to retrace Ota Benga's footsteps from the Congo through Europe and across the United States. What I found exceeded my worst suspicions about the circumstances of his capture and captivity and raised troubling questions about the shortcomings of history.
Pamela Newkirk, Ph.D., is an award-winning journalist and author of Spectacle: The Astonishing Life of Ota Benga and more recently of Diversity, Inc: The Failed Promise of a Billion-Dollar Business. She teaches journalism at New York University.