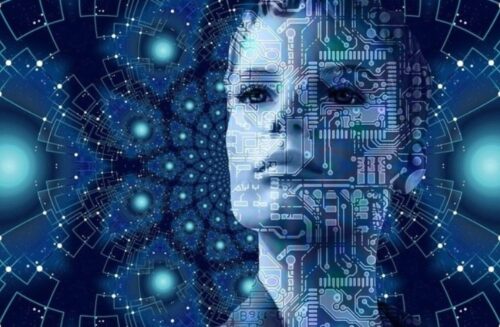 What particular challenges and opportunities lie in writing about the lives of pioneers in the fields of science, medicine, and technology? Three distinguished panelists share their experiences, ranging from making technical information accessible to general and young adult audiences, to debunking "racial champion" myths and revealing "warts-and-all" about legendary subjects.
When:  Wednesday, March 3, 2021 6:00-7:30 pm EST
Got questions for the panel? Please submit them by Friday, February 26 to marlenetrestman@gmail.com.
This live event, which will be recorded and posted on BIO's YouTube channel, is free and open to the public.
Register here.
Panelists:
Rayvon Fouché is Professor of American Studies in the School of Interdisciplinary Studies at Purdue University. His work explores the multiple intersections between cultural representation, racial identification, and technological design.  He is the author of Black Inventors in the Age of Segregation: Granville T. Woods, Lewis H. Latimer, & Shelby Davidson (Johns Hopkins University Press, 2003), and authored or edited Appropriating Technology: Vernacular Science and Social Power (University of Minnesota Press, 2004), Technology Studies (Sage Publications, 2008), the 4th Edition of the Handbook of Science & Technology Studies (MIT Press, 2016), and Game Changer: The Technoscientific Revolution in Sports (Johns Hopkins University Press, 2017). https://www.rayvonfouche.com
Charlotte D. Jacobs, MD, is a Professor of Medicine at Stanford University and a proud member of BIO. Her first biography, Henry Kaplan and the Story of Hodgkin's Disease (Stanford University Press, 2010), tells the story of a controversial physician-scientist whose passionate drive to cure cancer changed the course of cancer therapy. Jacobs' second biography, Jonas Salk: A Life (Oxford University Press, 2015), chronicles the life of one of America's most beloved scientific heroes. Salk's polio vaccine all but eradicated a crippling disease, and the scientific community never forgave him. It was chosen as a New York Times Notable Book of the Year and as a finalist for the Los Angeles Times Book prize for Biography. http://www.charlottejacobs.net  
Catherine Reef has written more than forty books for young readers and adults, many of them biographies. For Sigmund Freud: Pioneer of the Mind (Clarion, 2001) she received the Sydney Taylor Award and a National Jewish Book Award Honor. Florence Nightingale: The Courageous Life of the Legendary Nurse (Clarion, 2016) was named an Outstanding Science Trade Book by the National Science Teachers Association. Catherine is also the recipient of the 2020-2021 Children's Book Guild Nonfiction Award, which honors her body of work. She lives and writes in College Park, Maryland. http://catherinereef.com 
Moderator:
Marlene Trestman is the author of Fair Labor Lawyer: The Remarkable Life of New Deal Attorney and Supreme Court Advocate Bessie Margolin, and is now writing Most Fortunate Unfortunates: New Orleans's Jewish Orphans' Home, 1855-1946 for LSU Press. For her writing, Trestman has received funding from NEH, Hadassah-Brandeis Institute, Supreme Court Historical Society, American Jewish Archives, and Texas Jewish Historical Society. www.marlenetrestman.com