Gerald Howard Wins the 2022 BIO Editorial Excellence Award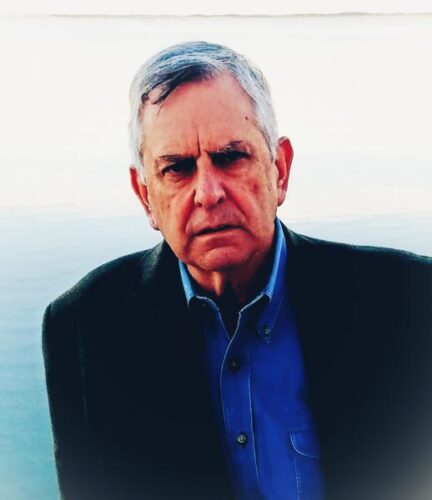 Gerald Howard received Biographers International Organization's 2022 Editorial Excellence Award on Tuesday, November 8. The award is presented annually to an outstanding editor of biography. Co-hosted with the Leon Levy Center for Biography, the ceremony took place at the Graduate Center of the City University of New York and featured five authors paying tribute to his work: Debby Applegate, Madison Smartt Bell, Kathryn Harrison, James Kaplan, and Jay Parini. 
"Having worked with Gerry for over 20 years, and having read many of his biographies," wrote Applegate in her letter of nomination, "I can testify personally to the unusual care, sensitivity, and extraordinary cultural and historical knowledge he brought to these manuscripts. He always treats biographies as high art, as worthy of fine craftsmanship and vigorous storytelling as any novel."
"We are delighted to present this year's Editorial Excellence Award to Gerry Howard," said Heather Clark, chair of the selection committee, "in recognition of the extraordinary care and attention he has given to his biographers, and the practice of biography, during his half century in publishing." Also on the committee are A'Lelia Bundles, Tim Duggan, John A. Farrell, and Candice Millard. 
 Gerald Howard retired in 2020 as executive editor and vice president of Doubleday Books after almost 50 years in publishing. He began his career in 1972 as a copywriter for Harcourt Brace Jovanovich, and during his following tenure at Viking Penguin, Norton, and then Doubleday, he acquired and published biographies on an extraordinary range of subjects: from Susan Sontag, Gore Vidal, Mary McCarthy, Frank Sinatra, Maurice Sendak, Luciano Pavarotti, and Joan of Arc, to lesser-known figures such as Iceberg Slim, Lester Bangs, Harold Hayes, and homicide detective Dave Carbone. Howard is also renowned as an editor of fiction, having received the 2009 Maxwell Perkins Award, and he has worked with authors such as Paul Auster, Don DeLillo, A. M. Homes, David Foster Wallace, and Hanya Yanagihara. His essays and reviews have appeared in Bookforum, Tin House, American Scholar, London Review of Books, n+1, Salon, and other publications. He is currently writing a biography of the legendary editor Malcolm Cowley for Penguin Press, which, to the amusement of some colleagues, is overdue. 
BIO's Editorial Excellence Award has been presented since 2014. Past recipients are Bob Bender, Tim Duggan, Robert Gottlieb, Gayatri Patnaik, Jonathan Segal, Ileene Smith, Nan A. Talese, and Robert Weil.