The BIO Rowley Prize for Best Proposal for a First Biography will be awarded for the first time on May 17, 2014 at the Biographers International Organization Conference in Boston, MA. It is funded through contributions from BIO members that have been collected at our annual conferences since 2011.
In an increasingly complex publishing world, the Prize aims to help a first-time biographer of real promise in four ways: through funding ($2000); by securing a careful reading from at least one established agent; a year's membership in BIO; and publicity through the BIO website, The Biographers Craft newsletter, etc. The Prize is a way for BIO, a grassroots organization of working biographers, to advance its mission and extend its reach to talented new practitioners.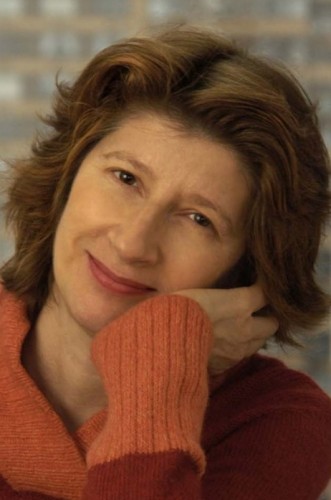 The Prize is named in memory of Hazel Rowley (1951-2011), born in London, educated in England and Australia, and a long-time resident of the United States. Hazel was a BIO enthusiast from its inception, understanding the need for biographers to help each other. Before her untimely death, she had authored four distinguished books: Christina Stead: A Biography, a New York Times "Notable Book"; Richard Wright: The Life and Times, a Washington Post "Best Book"; Tȇte-à-Tȇte: Simone de Beauvoir and Jean-Paul Sartre, translated into twelve languages; and Franklin and Eleanor: An Extraordinary Marriage, a Fresh Air/NPR pick. Hazel was a passionate advocate for the art and craft of biography and a writer of exacting standards, who was also a helpmeet to fellow biographers.
Eligibility
The Prize is open to citizens or permanent residents of the U.S. and Canada, writing in English, working on a biography that has not been commissioned, contracted, or self-published, and who have never published a biography, history, or work of narrative nonfiction. Biography as defined for this prize is a narrative of an individual's life, although group biographies and innovative ways of treating lives will be considered. (If you have previously been published and are unsure of eligibility, please email Carl Rollyson )
Applicants should
Complete the on-line entry form. (One tip: Because of the way the form is, it can be a bit confusing when filling out one's address. For example, "city" or "state" goes in the box above the word not below.)
Upload a proposal, writing sample, and resume in one document totaling together no more than 20 pages, 12-point type with standard margins. The proposal should include a synopsis; tentative table of contents, notes on the market and competing literature. The documents may be a .doc, pdf or txt file.
Sign the online entry form by checking the box affirming your understanding of the rules and procedures.
Submit $50 for the application fee using a major credit card..
You will receive an acknowledgment of your entry within several days. If you do not, contact Lori Izykowki.
Terms and Conditions:
The deadline for entries is 12/31/2013. Receipt of all applications will be acknowledged by email. Thereafter, only applicants on the final shortlist for the Prize will be contacted.
You affirm that the proposal you are submitting is your own work, and that it is not lodged with any publisher until after the winner has been announced at the BIO annual conference (date TBA).
In submitting this Prize entry form, you agree to all the terms and conditions of the BIO Rowley Prize as outlined above. Only one entry per applicant. In submitting this entry form, you affirm that you are the sole author [or if co-authored, authors] of the proposal. You also affirm that in the event of winning the Prize, you will use your best endeavors to market your proposal for publication as a book. All decisions by the judges are final.