$2,000 Prize for Best Proposal from a First-time Biographer
The Hazel Rowley Prize rewards a first-time biographer with: funding (the $2,000 award); a careful reading from an established agent; a year's membership in BIO (along with registration to the annual Biographers International [BIO] conference); and publicity for the author and project through the BIO website, The Biographer's Craft newsletter, etc. The prize is a way for BIO—an organization of biographers, agents, editors, and biography devotees—to advance its mission and extend its reach to talented new practitioners.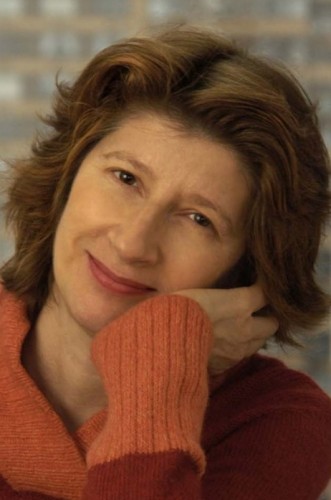 Hazel Rowley
The prize is given in memory of Hazel Rowley (1951-2011), born in London, educated in England and Australia, and a long-time resident of the United States. A BIO enthusiast from its inception, Rowley understood the need for biographers to help and support one another. Before her untimely death, she had written four distinguished books: Christina Stead: A Biography; Richard Wright: The Life and Times; Tȇte-à-Tȇte: Simone de Beauvoir and Jean-Paul Sartre,; and Franklin and Eleanor: An Extraordinary Marriage. Her award-winning and critically acclaimed biographies have been translated into twelve languages. Rowley was a passionate advocate for the art and craft of biography, a writer of exacting standards, and a generous friend to fellow biographers.
The prize will be given for the fifth time at the next BIO conference, May 18, 2019. Judges for the 2019 prize are the distinguished biographers Carla Kaplan, Sarah Kilborne, and Dean King.
The Hazel Rowley Prize was given for the first time in 2014 to Holly Van Leuven for her proposal for a biography of actor Ray Bolger. She subsequently sold the book to Oxford University Press. In 2016, Robert Marshall won the prize for his proposal for a biography of New Age author Carlos Castañeda. The 2017 prizewinner was Diana Parsell for her proposal for a biography of Eliza Ruhamah Scidmore, who had an idea to plant Japanese cherry trees in Washington, D.C., and made it happen. The 2018 winner of the award, Andrew D. Scrimgeour, is working on a book entitled The Man Who Tried to Save Jesus: Robert W. Funk and The Jesus Seminar—about one of the most controversial figures in modern biblical scholarship.
Eligibility
The prize is open to all first-time biographers anywhere in the world who are writing in English, who are working on a biography that has not been commissioned, contracted, or self-published, and who have never published a book-length biography, history, or work of narrative nonfiction. Biography as defined for this prize is a narrative of an individual's life or the story of a group of lives. Innovative ways of treating a life (or lives) will be considered at the committee's discretion. Memoirs, however, are not eligible.
Applicants should:
Complete the on-line entry form. (Please note that the form can be tricky. When filling out one's address, for example, "city" and "state" go in the boxes above the words, not below.)
Upload a proposal, writing sample, and resume in one document totaling no more than 20 pages. The proposal and writing sample should be double-spaced, with 12-point type and standard margins. The proposal should include a synopsis, a proposed table of contents, and notes on the market and competing literature. The document may be a .doc or a pdf.
Sign the online entry form by checking the box affirming your understanding of the rules and procedures.
Submit $25 for the application fee using a major credit card or by check. Payment instructions are on the entry form.
You will receive an acknowledgment of your entry within several days. If you do not, please contact Lori Izykowski.
Terms and Conditions
The deadline for entries is March 1, 2019. Receipt of all applications will be acknowledged by email. Thereafter, only applicants on the final shortlist for the prize will be contacted. Formal announcement of the winner will be made at the annual conference.   
In submitting this prize entry form, you agree to all the terms and conditions of the BIO Hazel Rowley Prize. You affirm that the proposal you are submitting is not (and will not be) under consideration by any publisher until after the winner has been announced at the annual BIO conference in May 2019.  Only one entry per applicant. In submitting this entry form, you affirm that you are the sole author (or, if co-authored, authors) of the proposal. You also affirm that in the event of winning the prize, you will make your best effort to market your proposal for publication as a book. All decisions by the judges are final.Receipt of all applications will be acknowledged by email. Thereafter, only applicants on the final shortlist for the prize will be contacted.
FAQ's
Does memoir qualify?
No, it does not. 
Do I have to be a member of BIO when I apply?
You do not have to be a member when you apply, but we would be pleased if you joined.
Am I eligible if I write young adult biographies?
Yes.
 Am I eligible if I am represented by an agent or if my proposal is under consideration for publication?
No, the purpose of the award is to aid exceptional first-time biographers in securing representation and publication.
Will the proposal be available to members as an example?
With your permission only, yes, we would like to show a first-rate proposal to our members.