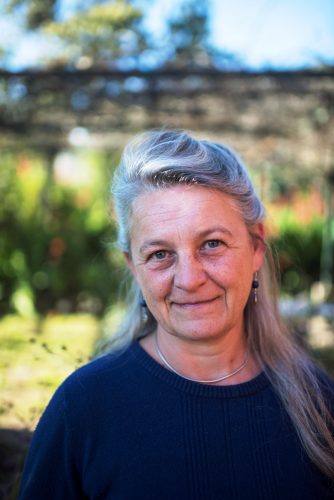 Natascha Scott-Stokes established herself as a pioneering traveller in 1989, when she became the first woman to travel the length of the Amazon River alone, from its headwaters in the Peruvian Andes to the Atlantic off Brazil. On her return, she wrote An Amazon and a Donkey (London, Century, 1991) to popular acclaim.
Based in Guatemala from 1990 to 1992, she not only met the Quebecois father of her two sons, but also co-authored a guidebook to Central America and wrote a book of traveller's tales recounted in Chickenbus Journey: False Paradise in Guatemala (Norwich, Remsasch Press, 2006).
When the Berlin Wall came down and Communism collapsed, Natascha was inspired to cycle 2000 kilometres on a journey of discovery through Eastern Europe, which is recounted in her book, The Amber Trail (London, Weidenfeld & Nicolson, 1993).
Natascha was short-listed for the Traveller Magazine's first travel writing competition, in 1992, and an Eastern Arts Board Writer's Bursary, in 1997. She has made a Fellow of the Royal Geographical Society in 1986, and is also a member of PEN and The Society of Authors in London. She has written and co-authored several guidebooks under her pen name Natascha Norton and has also translated at least half a dozen Baedeker Guides from German into English. She has been working as a professional translator since 1987, and translates from German into English and from Spanish into English.
In writing biography, Natascha is following in the footsteps of her uncle, Henry Scott Stokes, author of the acclaimed Yukio Mishima biography (Penguin). Her first biography was published in 2006: Wild & Fearless: The Life of Margaret Fountaine (London, Peter Owen). If circumstances allow, she would love to write a biography of the French social reformer Flora Tristan, illegitimate heiress to a Peruvian aristocrat and the grandmother of Gauguin. In the meantime, she has ghost-written a memoir (to be published in North America) and is available to write more.
The author has been based in Chile/South America since 2006, where she owns a small pension and organic fruit farm, which is perfect for writing holidays. For more information and reservations see: www.quintaescondida.com
Natascha's 3 travel books are all available as Remsasch Press paperbacks and you can order them directly at here.
Website:
www.quintaescondida.com
Contact Information:
natss62@gmail.com
BOOKS
Wild & Fearless: The Life of Margaret Fountaine (London, Peter Owen, 2006)
Website: https://biographersinternational.org/author/scott-stokes-natascha/