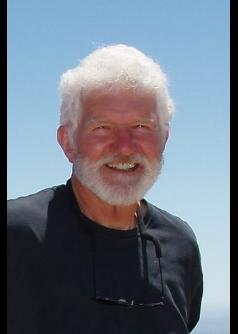 Hershel Parker is the author of the 1997 Pulitzer finalist, Herman Melville: A Biography, 1819-1851 (Johns Hopkins, 1996) and its continuation, Herman Melville: A Biography, 1851-1891 (Johns Hopkins, 2002). The Association of American Publishers gave its top award to the first volume in "Literature and Language" (1997) and to the second volume in a new category, "Biography and Autobiography" (2003)—apparently the only time it gave anyone the top award twice. Parker's 1984 Flawed Texts and Verbal Icons: Literary Authority in American Fiction defied both the New Criticism and the New Bibliography in bringing biographical evidence to bear on textual theory, literary criticism, and literary theory. Mauled by reviewers, that book slowly became a classic, as Google Books shows, gratefully applied to their problems by biblical, classical, and medieval scholars as well as by critics of more modern literature.
Recent books with biographical bases include the Brian Higgins-Hershel Parker Reading Melville's Pierre: Or, The Ambiguities (2006) and Parker's Melville: The Making of the Poet (2008). In press early in 2011 is another biographical book, The Powell Papers: A Confidence Man Amok among the Anglo-American Literati.
As Jay Leyda's heir Parker expanded the documentary The Melville Log from 1,000 pages (in its 1969 enlargement) to 9,000 pages and is now condensing the first 3,000 pages down to 600 pages for the first of three print volumes. Resting, waiting attention, is the "completed" Melville Biography: An Inside Narrative which engages three or four dozen writers on biography such as Holmes, Epstein, Backscheider, Bostridge, and Benton in the course of weighing the uses and misuses of evidence in biographical writing on Melville.
In slow process is Ornery People, Parker's retelling of outrageous stories found mainly on the Internet about his American ancestors whom he thought had lived and died unrecorded.
In retirement in Morro Bay, California, Parker still dabbles in textual study and publishing history from a biographical stance. His 1981 preview of "Flawed Texts and Verbal Icons" was reprinted as the lead article in the 2010 Anglo-American Scholarly Editing, 1980-2005, and the Winter 2011 American Literary Realism contains his new "The Talented Ripley Hitchcock" on the editor of both Stephen Crane and Zane Grey.
Contact Information:
hershelparker@sbcglobal.net
Website: https://biographersinternational.org/author/parker-hershel/