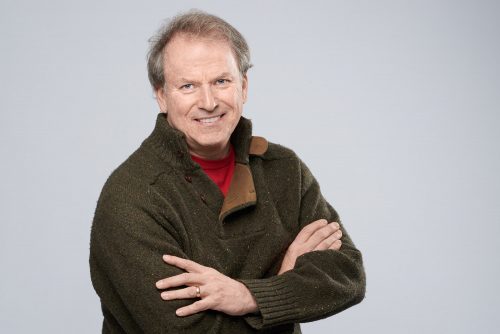 R. BRUCE CRAIG (Ph.D.) is a specialist in the history of espionage. He is author of the acclaimed Treasonable Doubt: The Harry Dexter White Spy Case, a biography praised by noted historian and PBS commentator Michael Beschloss as "a fascinating book….a thoughtful and carefully-argued verdict on a legendary and controversial case." Writing in the American Historical Review, historian Richard Gid Powers characterized Craig's biography as "a work of prodigious and meticulous scholarship: and that "on the basis of this achievement, Craig deserves to be ranked among the finest historians of the domestic Cold War." Craig is also the author of numerous popular and scholarly articles on Cold War espionage.
Craig possesses special expertise in Freedom of Information (FOIA) issues. In 2001 he was responsible for leading the successful effort to unseal the records of the House Un-American Activities Committee (HUAC). In 1997 he sued the U.S. Department of Justice which resulted in a landmark court decision (Craig v. USA) that affirmed that federal courts may unseal grand jury records exclusively for the purpose of scholarly historical research. Following that decision, he played a major role in preparing two additional successful court petitions—one that opened the Alger Hiss grand jury records to the public (1999) and more recently, his historical brief assisted the National Security Archive in its successful effort to force open the grand jury records of the Ethel and Julius Rosenberg espionage case (2008).
Craig's most recent work falls into the realm of a different genre and may be best characterized as a "constructed autobiography." Titled Portrait of a Prospector: Edward Schieffelin's Own Story (University of Oklahoma Press, 2017), this innovative work marries Schieffelin's hand-written journal with oral histories he gave to noted historians in the 1880s. By joining these materials into a cohesive chronological narrative using only Schieffelin's words, Craig was able to assemble the autobiography that Schieffelin (known notably for his discovery of the legendary Tombstone, Arizona, silver lode in 1877) would have written had he lived to tell his story. Craig provides a contextual introductory essay and a concluding chapter that carries Scheiffelins's story through to his untimely and mysterious death.
Craig's current projects include putting the finishing touches on a biography of American State Department official and alleged Soviet spy, Alger Hiss, and he is working on a screenplay that tells the story of the Soviet general Andre Vlasov and his fated Russian Liberation Army during World War II.
Craig teaches American history at the University of Prince Edward Island (Canada). He has served as past President and the Atlantic Representative of the Canadian Association for Security and Intelligence Studies (CASIS). He is also a Fellow with the University of New Brunswick (Fredericton) Gregg Centre for the Study of War and Society
Contact Information:
rbcraig84@hotmail.com
BOOKS:
Author: Portrait of a Prospector: Edward Schieffelin's Own Story (University of Oklahoma Press, 2017) https://www.amazon.ca/Portrait-Prospector-Edward-Schieffelins-Story/dp/0806157739
Author: The Apprenticeship of Alger Hiss (e-book) (Now and Then Reader: digital publishers of serious non-fiction; at: http://www.nowandthenreader.com/the-apprenticeship-of-alger-hiss/ (October 2013).
Editor: Freeman Tilden's Interpreting Our Heritage (50th anniversary edition; University of North Carolina Press, 2007) https://www.uncpress.org/book/9780807858677/interpreting-our-heritage/
Author: Treasonable Doubt: The Harry Dexter White Spy Case (University Press of Kansas, 1994) https://kansaspress.ku.edu/978-0-7006-1311-3.html
Website: https://biographersinternational.org/author/craig-r-bruce/