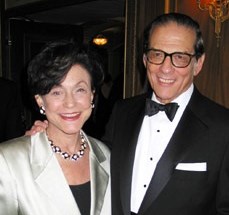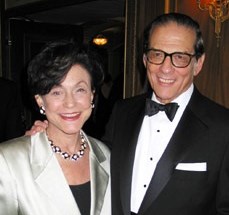 "[I]f the place, the setting, played a crucial role in shaping the character's feelings, drives, motivations, insecurities, then by describing the place well enough, the author will have succeeded in bringing the reader closer to an understanding of the character." –Robert Caro
In honor of the work of Robert and Ina Caro, Biographers International Organization has set up an annual research and travel fellowship. BIO members with a work in progress can apply to receive funding for research trips to archives or to important settings in their subject's lives. This fellowship is a reflection of BIO's ongoing commitment to support authors in writing beautifully contextualized and tenaciously researched biographies.
By their own example, the Caros have taught us the crucial importance of depicting a sense of place in delineating character.
"The greatest of books," Robert Caro said in his keynote speech at the 2011 BIO Conference in Washington, "are books with places you can see in your mind's eye." He cited these examples of great writing about setting:
the deck of the Pequod, in Moby Dick, when the sailors haul whale parts aboard the ship to melt down for oil.
the battlefield at Borodino, in War and Peace, as Napoleon looks down from a hill and has to decide whether to send his Old Guard forward into battle.
Miss Havisham's room in Great Expectations, with the  wedding cake covered with cobwebs, in which she lived out her life after she was jilted.
The Caro Research/Travel Fellowship is restricted to support of works of biography, e.g., not of history, autobiography, or memoir. The application deadline is February 1, 2019. In the spring of 2019, BIO will award either one $5,000 or two $2,500 fellowships.
To apply, go here.
2018 Winners
Natalie Dykstra
Marina Harss