Each year, Biographers International Organization presents its highest honor to an individual for contributions to advancing the art and craft of biography. Each honoree is presented with a bronze plaque and a cash prize.
2017
Candice Millard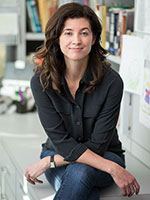 In Candice Millard's bestselling books, the breadth and depth of her research are matched by her gift for creating fast-paced narratives that bring events in distant eras to vivid life. Millard's first book, The River of Doubt: Theodore Roosevelt's Darkest Journey (2005), was a Barnes & Noble Discover Great New Writers selection and a Book Sense Pick, won the William Rockhill Nelson Award, and was a finalist for the Quill Awards. Her second book, Destiny of the Republic: A Tale of Madness, Medicine & the Murder of a President (2011), won the Edgar Award for Best Fact Crime, the PEN Center USA award for Research Nonfiction, and the One Book – One Lincoln Award, among other honors. Millard's most recent book, Hero of the Empire: The Boer War, a Daring Escape and the Making of Winston Churchill (2016), was chosen as a top ten critics pick by the New York Times. Millard's work has also appeared in the New York Times Book Review,Washington Post Book World, National Geographic, and Time magazine. 
---
2016
Claire Tomalin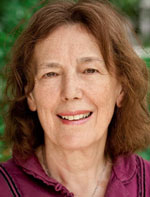 Claire Tomalin, winner of multiple prizes for her literary biographies, first worked in publishing and journalism before turning to writing biography. In 1974, she published The Life and Death of Mary Wollstonecraft, which won the Whitbread First Book Prize. Her subjects have included Percy Bysshe Shelley, Jane Austen, and Thomas Hardy. Her 1991 book The Story of Nelly Ternan and Charles Dickens, won the NCR, Hawthornden, and James Tait Black prizes, and she also won several awards for her 2002 biography of Samuel Pepys, including the Whitbread Biography and Book of the Year prizes. Writing about her latest book,Charles Dickens: A Life (2011), the Guardian called it "flawless in its historical detail" and noted, "What is so valuable about this biography is the palpable sense of the man himself that emerges." Tomalin has honorary doctorates from Cambridge and many other universities, has served on the Committee of the London Library, is a trustee of the National Portrait Gallery, and is a vice president of the Royal Literary Fund, the Royal Society of Literature, and English PEN.
---
2015
Taylor Branch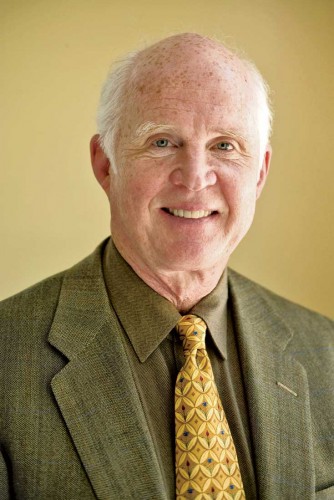 Taylor Branch is best known for his best-selling, magisterial trilogy about Martin Luther King, Jr., the Civil Rights movement and America in the 1950s and 1960s. In these three volumes, Branch showed, as he wrote in his introduction, that "King's life is the best and most important metaphor for American history in the watershed postwar years." His vivid portrait of King's rise to greatness humanizes the man and allows the reader to understand his era by portraying what it was like to live through it. His three-volume work has been compared to Carl Sandburg's Lincoln and Robert Caro's multivolume life of Lyndon Johnson.  Branch is also the author of a novel, The Empire Blues (1981), and was the ghostwriter of John Dean's memoir Blind Ambition (1976). He also is well known for his innovative eight-year oral history project with a sitting president—The Clinton Tapes: Wrestling History with the President (2009).
---
2014
Stacy Schiff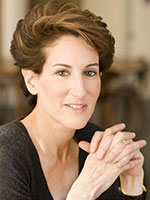 Stacy Schiff is the author of Véra (Mrs. Vladimir Nabokov), winner of the Pulitzer Prize; Saint-Exupéry, a Pulitzer Prize finalist; and A Great Improvisation: Franklin, France, and the Birth of America, winner of the George Washington Book Prize, the Ambassador Award in American Studies, and the Gilbert Chinard Prize of the Institut Français d'Amérique. Her most recent book, Cleopatra: A Life, appeared on most year-end best books lists, including the New York Times's Top Ten Books of 2010, and won the PEN/Jacqueline Bograd Weld Award for biography.  A fellow at the Cullman Center for Scholars and Writers at the New York Public Library, she was the recipient of an Academy Award in Literature from the American Academy of Arts and Letters and was named a 2011 Library Lion of the New York Public Library. Little, Brown published her bestselling book, The Witches, in 2015.
---
2013
Ron Chernow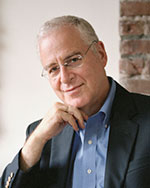 Known for his biographies of historic American business, financial, and political leaders, Ron Chernow was the recipient of the 2011 Pulitzer Prize for Biography and the 2011 American History Prize for Washington: A Life. HisThe House of Morgan: An American Banking Dynasty and the Rise of Modern Finance won the National Book Award, and Titan: The Life of John D. Rockefeller, Sr. and Alexander Hamilton were both finalists for the National Book Critics Circle Award. Chernow is also the recipient of five honorary doctorates and the former president of PEN American Center. He served as a consultant on the successful Broadway musical Hamilton, which was based on his 2004 biography. He is currently working on a biography of Ulysses S. Grant.
---
2012
Arnold Rampersad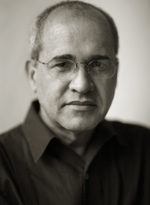 Professor Emeritus, Stanford University
A biograper and literary critic, Arnold Rampersad is the noted biographer of several prominent African Americans. His two-volume work Life of Langston Hughes was a finalist for the 1986 Pulitzer Prize, and his biography on Ralph Ellison was a finalist for the 2007 National Book Award. Subjects of his other books include Jackie Robinson and W.E.B. DuBois, and he has also edited collections of writings by Hughes and Richard Wright. Rampersad received a MacArthur Fellowship in 1991. He currently teaches at Stanford University.
---
2011
Robert Caro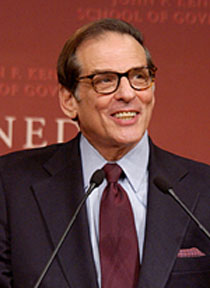 Caro published The Passage of Power, the fourth volume of his study of Lyndon Johnson, in 2012 to universal acclaim. Caro's work on LBJ, along with his study of Robert Moses, had already earned him two Pulitzer Prizes for Biography, two National Book Critics Awards for nonfiction, a National Book Award, and a slew of other honors and prizes. In 2010 he received the National Humanities Medal from President Barack Obama. Caro is at work on the fifth volume of his Johnson series.
---
2010
Jean Strouse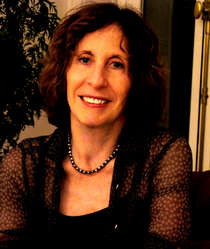 Currently the director of the Dorothy and Lewis B. Cullman Center for Scholars and Writers at The New York Public Library, Strouse is best known as the author of Alice James: A Biography, which won the 1980 Bancroft Prize and Morgan: American Financier. That study of the life of J. P. Morgan won acclaim for its realistic portrayal of the man and its lucid explanation of his financial work. Strouse has written essays and reviews forThe New Yorker, The New York Review of Books, The New York Times, and Newsweek, among others. She is also a member of American Academy of Arts and Sciences and the American Philosophical Society.